What are we doing with Onboarding?
It's clear that onboarding is a critical moment for any employee. 80% of employees say the onboarding process is an "important moment at work". And yet, a recent study by Gallup found that only 12% of employees strongly agree their organization does a great job of onboarding. We spend so much money on recruitment, but when it comes to getting those precious new talents up to speed, we drop the ball. No wonder that 91% of candidates would consider leaving a job within their first month.
Talent is scarce, and recruitment is expensive. But good onboarding pays for itself. Research by economists from the University of Warwick found that happy employees are around 12% more productive. Getting onboarding right is an opportunity to refresh your whole team, strengthen your company culture, and increase retention. Getting it wrong means having disoriented, unhappy, isolated workers who don't know what is expected of them. We've assembled 5 onboarding hacks that will get your new hires up to speed – while having a great time!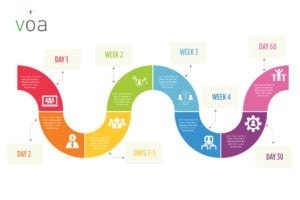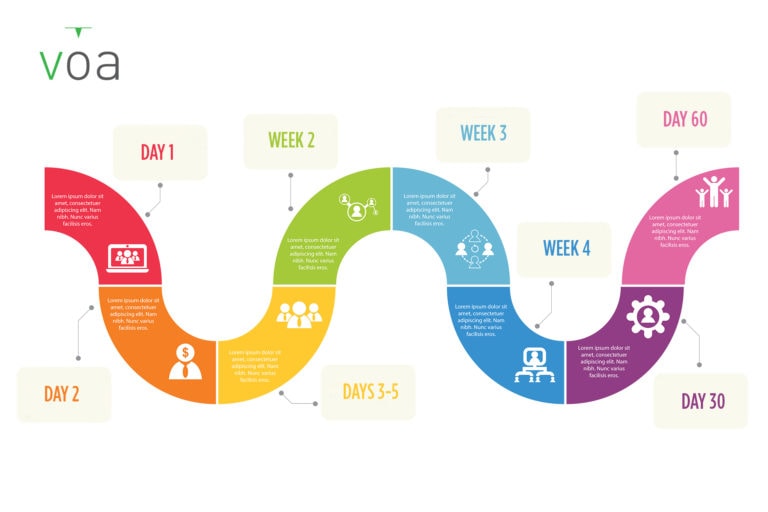 1 Develop a timeline for onboarding
Walking into a new job, you want to feel like you have a place and a purpose. Employees who strongly agree they have a clear plan for their professional development are 3.5 times more likely to strongly agree that their onboarding process was exceptional. This process starts before the recruit's first day. Their manager needs to set clear goals, so the new hire can hit the ground running.
Ask yourself these 9 questions:
1. What benchmarks need to be reached?
2. What is a reasonable timeline?
3. Where should they be after day 1?
4. What will the first week entail?
5. What should they have achieved at the 30 and 90-day mark?
6. How will progress be monitored?
7. If things don't go according to plan, who will support them in getting back on track?
8. If adjustments need to be made, how can these be agreed in an encouraging way?
9. When they exceed expectations, how will we celebrate their success?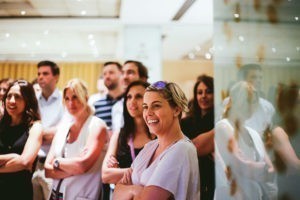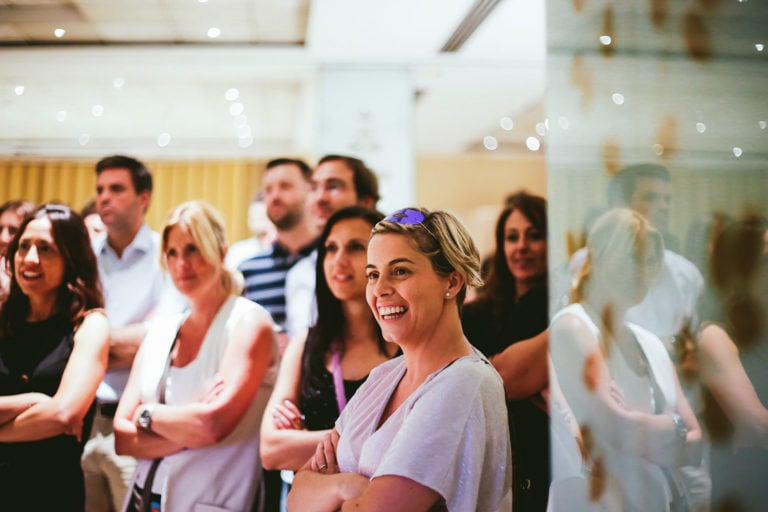 2 Host an onboarding day
Your new team member will be excited once they hear they've got the job. All the more reason to give them something to get stuck into! Onboarding days allow employers to make a great second impression on their new hires. It's also a way for the recruits to get to know each other, and the company culture. This can be done through games, quizzes, tours – the possibilities are endless. Having a fun, action-packed onboarding day can reinforce the feeling that accepting this job was the perfect choice for them.
Choosing which tasks to do in the flesh is crucial. A scientific study among 261 new employees showed that information-based onboarding can be done on the computer with no ill effects. But when the socially rich content of the onboarding process was done on the computer, it had a measurable negative impact on socialisation.
3 Automate steps of the process
As we've seen, some tasks require a human touch – and some don't! Take a critical look at your candidates' to-do list and identify the tasks that require the consistency and efficiency of a digital approach. Your new hire probably doesn't need to have someone looking over their shoulder as they fill out paperwork or start their IT training. That doesn't mean these tasks have to be boring – gamification techniques can help make routine tasks more interactive and fun. They can even be made interactive, so that team members can see each other's progress and enjoy some light-hearted competition.
4 Involve the whole team
Successful onboarding is about welcoming a new member to your organisation's community. There's more to it than simply knowing which tasks are their responsibility, or where the fire exits are. Every organisation is different, and that will help determine how this integration process takes place. There is a wealth of options to choose from. You can assign a mentor or buddy to introduce the new person to their colleagues. Or you can choose a more creative option and set up a scavenger hunt or an escape room-style challenge.
The most important thing is that an effort is made to make the new person feel that they are being welcomed into the company culture. This involves the whole team – but the manager needs to take the lead. Gallup finds that when managers take an active role in onboarding, employees are 3.4 times as likely to strongly agree their onboarding experience was exceptional. This shows again that thoughtful leadership is an indispensable part of successful onboarding.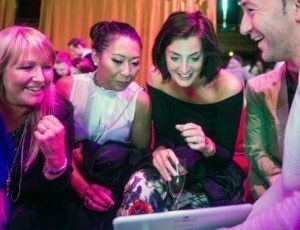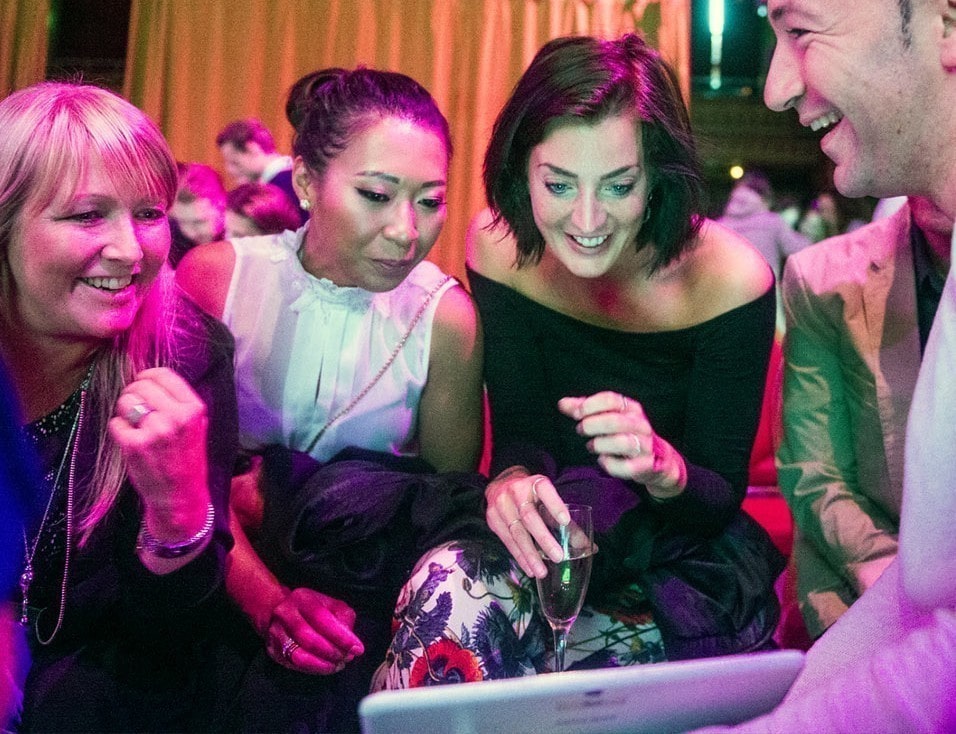 5 Keep your new hires happy – so you don't lose them!
There's nothing more harmful to productivity than losing a good employee. In the months it takes to replace them, their tasks will have to either be put on hold, or squeezed into the busy schedules of their colleagues. On average, the cost to employers of replacing a single member of staff is more than £30,000, according to a report from Oxford Economics. More than £25,000 of that expense comes from loss of productivity caused by the time it takes – 28 weeks on average – for a new recruit to get up to speed.
According to an independent study of 9,000 candidates, 36% of respondents listed a lack of proper onboarding as a reason to quit during the first month. To prevent this, it might be worth integrating an employee engagement survey into your onboarding process. That way, you can gather feedback and offer support if, for whatever reason, a new team member is having trouble adjusting.
Your talent deserves a welcoming committee
The first days are the perfect opportunity to make a new colleague feel like they are an important addition to the team. In the months that follow, by completing a solid onboarding programme, they can be made to feel valuable, appreciated and at home in their new environment.