---
"With remote working becoming the norm we needed to re-invent our global onboarding at SentinelOne. Key was bringing our values to life in a dynamic, engaging and fun way. Doubleflow were excellent partners in getting this done! We customized the Beat the Hacker escape room and infused it with our core values of Ingenuity, Trust, Relentlessness, and Community. We also created a shortened version of the Onboarding Game, to help new starters break the ice and explore learning materials together. We now have a virtual onboarding that new Sentinels enjoy and love!"
---
Deb Gallo, Learning and Development Director, SentinelOne
Project Brief
---
Pioneering cybersecurity company SentinelOne wanted to create a more inclusive and dynamic way to engage new starters during Onboarding week.
With participants joining from different continents and time zones, the major challenge was finding a platform to connect them all together for a shared experience, whether they were joining remotely from home or meeting up with their local teams at SentinelOne offices. The format needed to be flexible and async, delivering a consistent training program that ensured all new Sentinels would be welcomed and initiated into the company culture from day one.
Having transitioned to hybrid models, most companies currently face similar challenges: how to deliver fun, interactive, and effective onboarding experiences for all new hires, regardless of where they are joining from.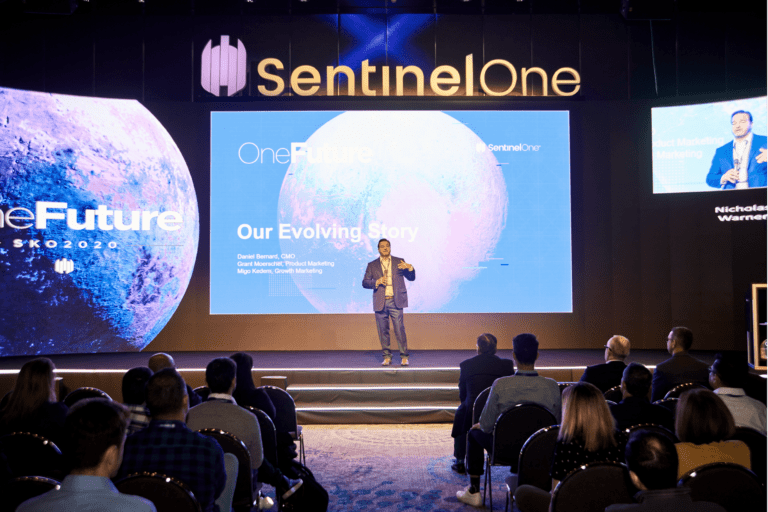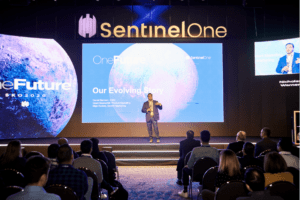 Our Solution
---
Working with Learning and Development Director Deb Gallo, we designed two fully customized Onboarding games to run during a series of live induction events at SentinelOne.
The games would be incorporated into two vital sessions in the event agenda – the opening introduction, and the grand finale.
Played in small teams online, our games provided an ideal platform to connect all participants, whether remote or in-person, bringing the energy of an in-person event to SentinelOne's hybrid onboarding cohorts.
Let's take a closer look at the two games…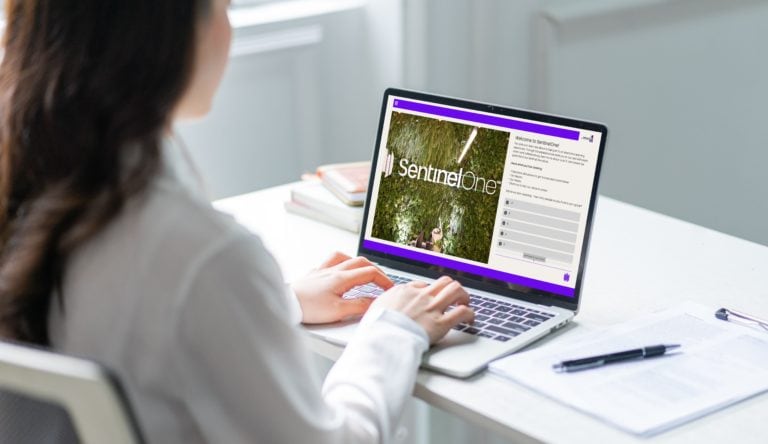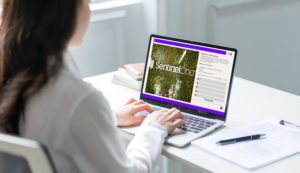 The Onboarding Game: Welcome all Sentinels!
---
First impressions count.
A Gallup report found that just 12% of employees strongly agree that their organization does a great job of onboarding, while employees with an exceptional onboarding experience are 2.6 times more likely to be extremely satisfied with their place of work. Outstanding onboarding programs lead to higher job satisfaction, higher performance, lower turnover, and less stress.
For the opening introduction session of the SentinelOne Induction event, it was vital to make an outstanding first impression.
Due to time restrictions, with this activity assigned to fill a 30-45 minute session at the start of the event agenda, we created a shorter Welcome Game based on our popular Core Values Learning Game.
Designed to provide a fun and engaging introduction via peer-to-peer learning and interactive discussions, the Welcome Game comprised of the following: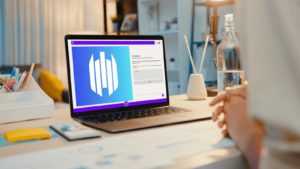 1. Group Introduction
---
Settle their first day nerves and help your new starters build some confidence by meeting and greeting each other.
Start with some simple icebreaker questions, for example:
"Within your small group, please share your name, your role, and a hidden talent or fact about yourself that most people wouldn't know."
Are you a secret karaoke star? Have you ever met any celebrities? Where in the world would you most like to visit?
As a facilitator, expect the unexpected!
2. Get to know the Brand
---
Culture, Values, and the Brand story are some of the most crucial elements of your company for new starters, but they are often overlooked during Onboarding.
The SentinelOne Welcome Game encouraged new starters to begin thinking about the brand, opening up a group discussion:
"Why do you think we chose a helmet for our logo? What does the icon represent to you?"
Prompting your new starters to interrogate your Brand will help them gain a better understanding of your story and your company culture, while also encouraging them to open up and collaborate with their peers.
This is a great way to help them feel initiated – to understand what it means to be a Sentinel from day one.
3. Explore the Values
---
Similarly to the brand, your company Values are often lost underneath all the paperwork and admin of an Onboarding process.
But the Values are the DNA of your organization, and helping new starters get to know them will provide a better Onboarding experience.
At this point in the Welcome Game, players watched a video featuring members of the leadership team discussing what the SentinelOne values mean to them. A series of follow-up activities and questions prompted more discussion and active collaboration among the teams, as new starters were invited to think about which Values resonated most with them, and how they might apply the Values on a day-to-day basis in their new roles.
4. Thinking outside the box
---
As gamification experts, we understand the importance of mixing things up a bit, introducing some friendly competition and collaboration, and turning participants from passive listeners to active learners.
A drawing challenge, a quickfire round of trivia and team puzzles, and a realistic workplace dilemma provided these gamified elements in the Welcome Game.
5. Reflections and Resolutions
---
The Welcome Game wrapped up with a series of feedback questions, enabling teams to reflect on their initial impressions and make some resolutions.
"As an Onboarding cohort, what are we going to achieve at SentinelOne?"
Completed within 40 minutes, the Welcome Game provided the ideal warmup activity to kickstart the agenda.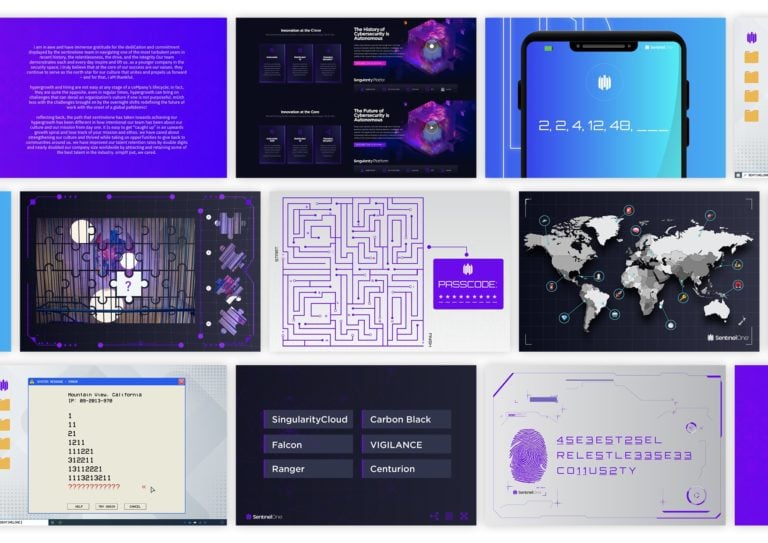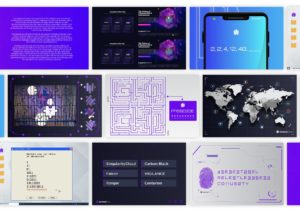 SentinelOne Beat the Hacker
---
A fully customized version of Beat the Hacker provided the ultimate finale to the Induction event.
The immersive storyline and escape room game format delivered the wow factor, with added relevance to the new Sentinels starting their careers at a cybersecurity firm!
With the missions tailored to the SentinelOne Values, the game helped players retain more knowledge and build networks with colleagues while having fun.
The live dashboard fostered excitement and friendly competition, with organizers presenting the results in a mock prizegiving ceremony to round off the event in style!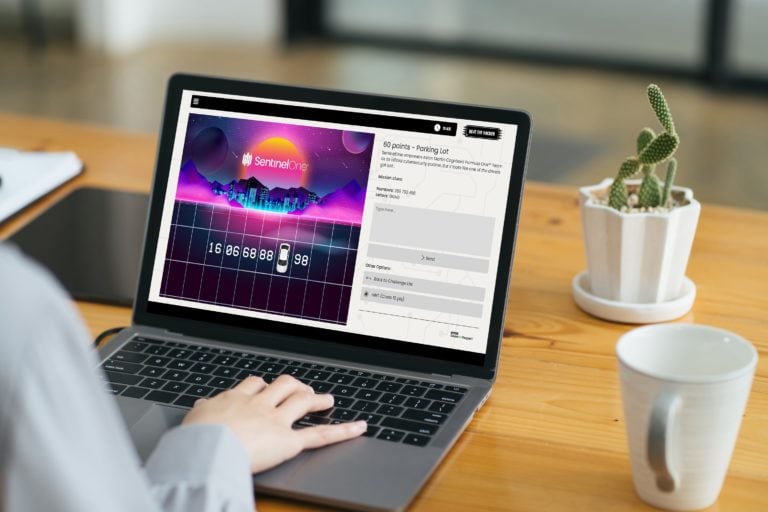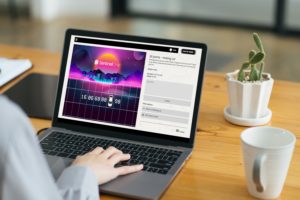 Results
---
• The purpose-built format helped the live induction events go smoothly for in-person, hybrid, and remote new starters
• The games created special moments to interact, fostering culture conversations and discussions on what SentinelOne roles look like in practice
• 580 participants
• 4.1 / 5 evaluation score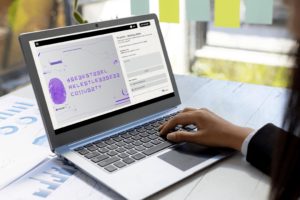 Conclusion
---
The creative combination of a Welcome Game with a Beat the Hacker team challenge provided the ultimate injection of energy and collaborative engagement for new starters at SentinelOne.
What did we learn? Think carefully about how these gamification solutions will fit into your Onboarding event, and tailor the content accordingly. Do you need a lively introduction or a grand finale? Is there a particular slot (perhaps just after lunch!), when you could really use an injection of energy? Are there any learning modules that need additional support to increase engagement?
When executed well, the Onboarding games can help your organization address these challenges, while capturing some of the excitement of in-person events for remote and hybrid colleagues.