Introduction
---
A new hire checklist is a vital tool for your onboarding program, helping your new starters stay organized, plan ahead, and build confidence as they tick off each item.
What should you include? How should a checklist develop over time? And what does a good one look like?
Read on for some tips on how to build the ultimate new hire checklist for your next Onboarding program. And try out a free digital checklist tool from our Onboarding platform!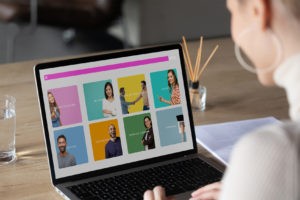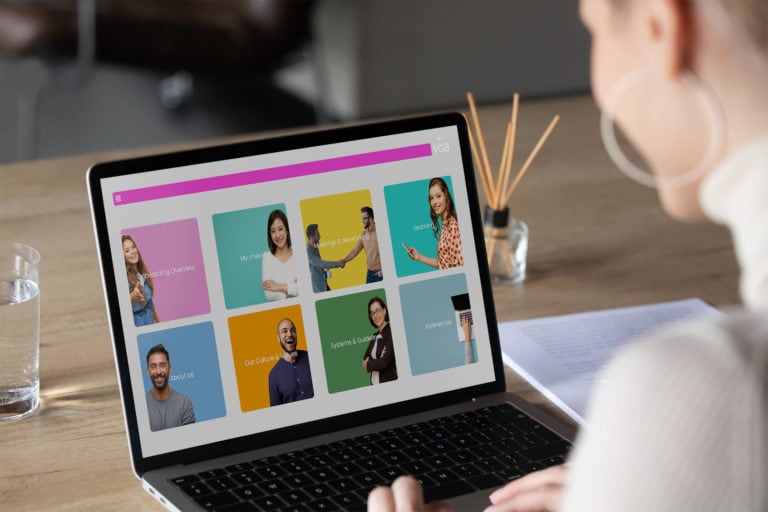 What to include
---
Induction processes vary widely from company to company and from role to role.
However, there are some universal activities likely to take place during an Onboarding program, no matter where you work.
A new hire's key actions will evolve through stage. Here are some to consider for your checklist, from day one to month 6!


• Welcome and overview of key tasks and expectations of the role
• Collect ID pass, laptop, and other relevant equipment
• Explanation of onboarding timetable
• Introduction to key colleagues, including an onboarding buddy if applicable
• Tour of office or virtual workspace, including information on parking
• Connect to the company network; account and email setup


• Begin relevant training courses
• Explanation of key systems and main work tasks or processes
• Meet immediate team members and at least 3 other colleagues across the wider organization
• Join a local tour – find closest public transport stations, nearest post office, and the best places for coffee and lunch nearby
• Understand where to go for health and wellbeing resources
• Understand admin processes for expenses, annual leave, sickness reporting etc.
• Raise any additional support needs required
• Complete week 1 review with line manager


• Understand your role responsibilities and expectations, with clarity on key systems and resources
• Attend an interactive workshop on our culture, values, and D&I initiatives
• Understand where your role fits within the organizational structure and objectives
• Build a development plan with specific goals, metrics, and KPIs
• Take part in work shadowing as appropriate
• Attend a company-wide social and team-building activity
• Identify key network influencers within your organization together with line manager – who should you connect with to provide additional value?
• Complete month 1 review with buddy and line manager


• Increase responsibilities and workload in managed stages, in agreement with line manager
• Meet with a key network influencer at your company to discuss how things are going
• Enrol on an additional training course
• Join an internal or external networking group that helps add value to your work
• Complete month 6 performance review with line manager
• Provide feedback to help improve future Onboarding programs


• Week 4: 1st probation review
• Week 12: 2nd probation review
• Week 20: formal probation review
• Week 24: successful completion of probation confirmed in writing
Why are checklists important?
---
• Help your new starters stay organized with a simple yet powerful planning aid
• Provide your new starters with an outline or overview of what's to come during the Onboarding process
• Encourage greater productivity by rewarding goal-setting and completion
• Steer your colleagues in the right direction from day one, harnessing their enthusiasm to create real value for your company
• Reduce stress by breaking down more challenging actions into smaller and more manageable tasks
•  Promote confidence and wellbeing by encouraging new hires to achieve small wins – we get a mini dopamine hit every time we tick an item off the checklist!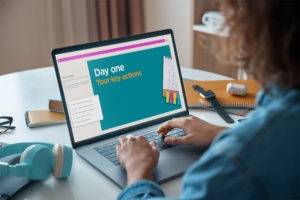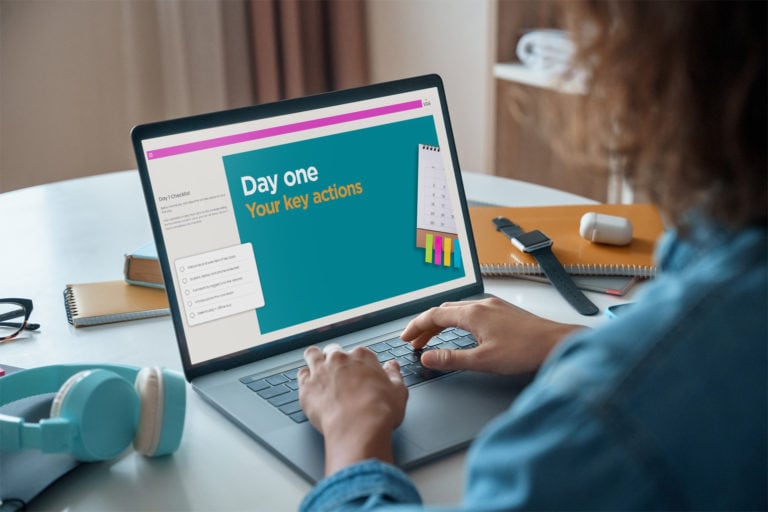 What next?
---
Ready to create your own checklist to take your Onboarding to the next level?
Use our free digital checklist for new hires, or draw from our template to design your own.
Just don't miss out – a new hire checklist is a vital ingredient in the recipe for an outstanding Onboarding experience!