Diversity & Inclusion
Escape Room Game

Diversity & Inclusion
Escape Room Game
Make your Diversity Training exciting with challenges and collaborative teamwork

Promote Diversity in the workplace with an exciting Escape Room Game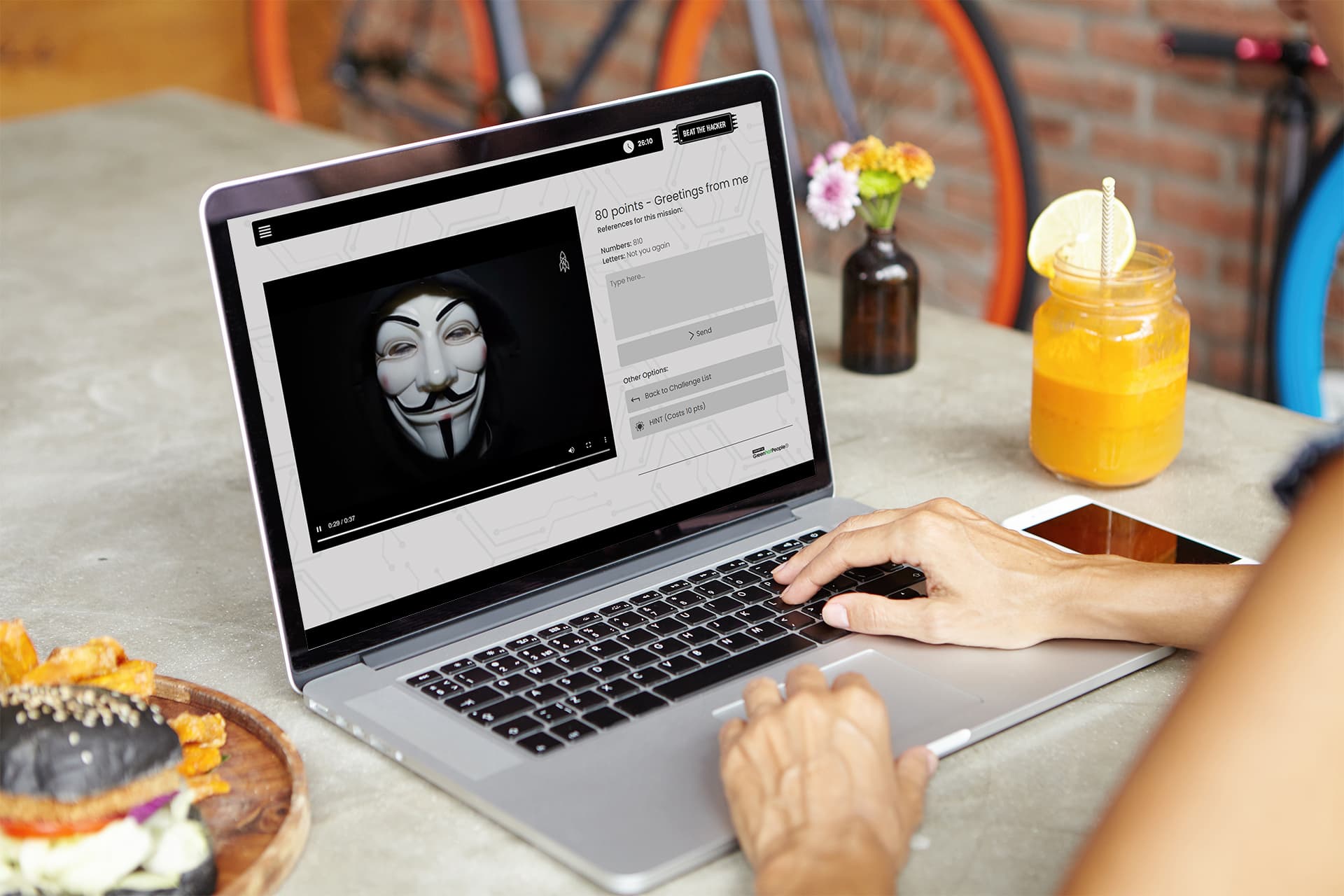 About the D&I Escape Room Game
"Beat the Hacker" is an interactive training game. It is designed to raise awareness around Diversity & Inclusion and is a great conversation starter. Played online in teams of 3-6 people, the participants are challenged to solve up to 15 exciting missions relating to D&I and eventually "escape the room".
The storyline
A hacker has managed to break into your IT systems and lock all your files, threatening to erase them in 45 minutes. But the hacker is not after money, his agenda is more philosophical.
He wants your staff to prove that they understand the importance of having a diverse and inclusive culture, and are ready to start acting to support it. If they succeed, the files will be unlocked.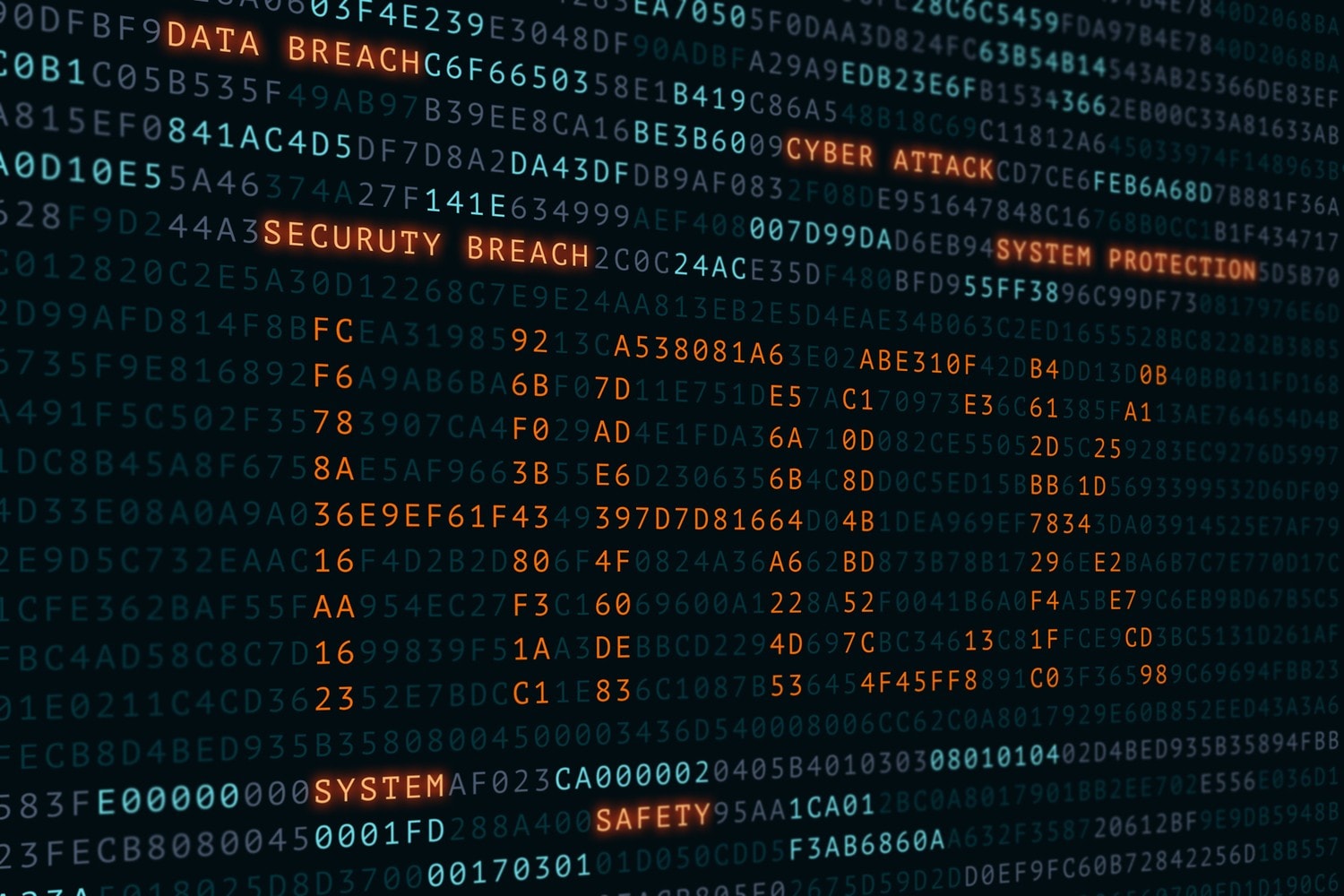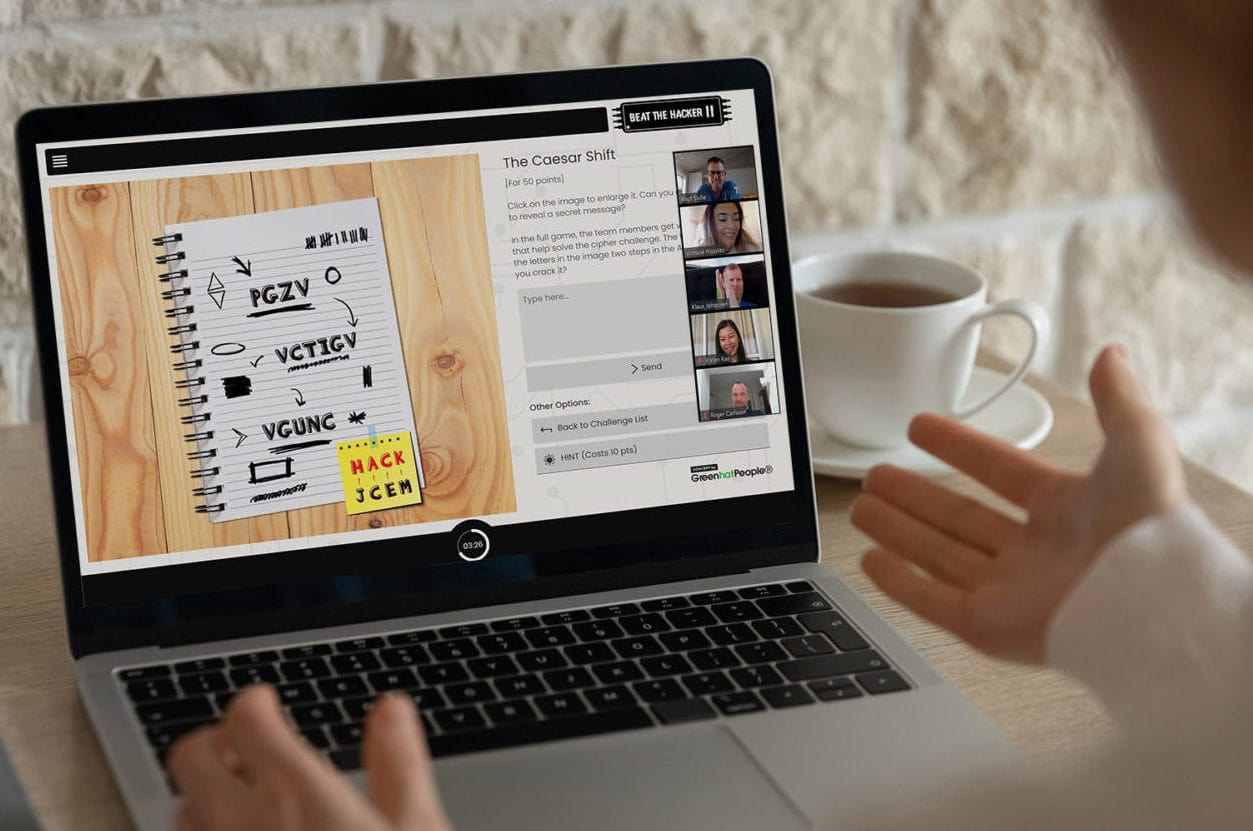 How it works – gameplay
In Beat the Hacker, players are challenged to crack around 10-15 missions relating to Diversity and Inclusion. The game is designed to promote collaboration within the team, so every player has been given their own specific digital clues. As the teams progress, more levels are opened up with increasing difficulty. The aim is to solve the challenges, prove their worth and "escape the room".
Customized to embed your D&I learning points
The Diversity & Inclusion Escape Room Game is always tailored to your organization. We have a long experience of helping clients strike the right balance between learning and an engaging, memorable experience. We also brand the game with your logo, fonts and color codes.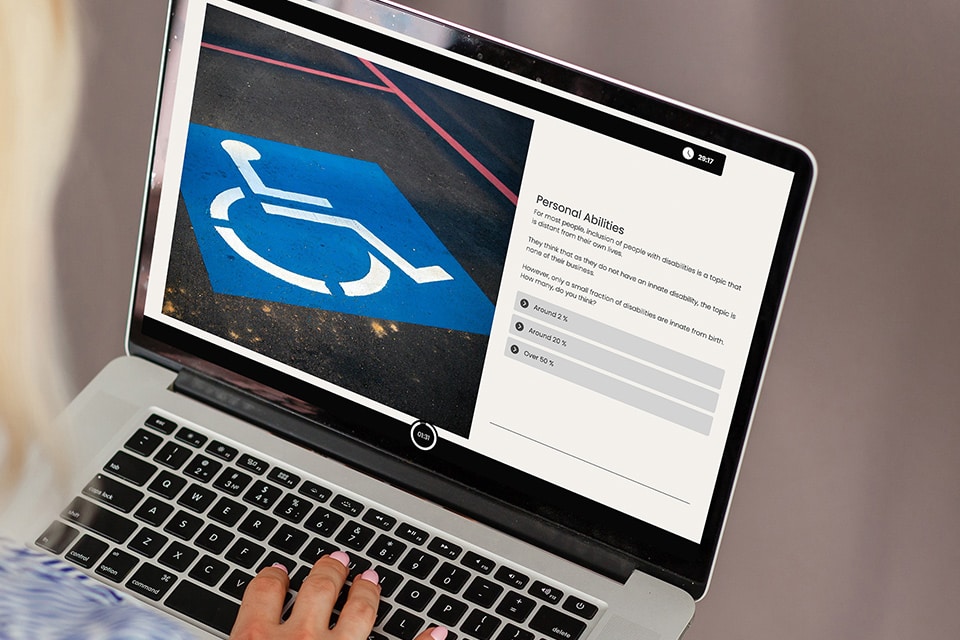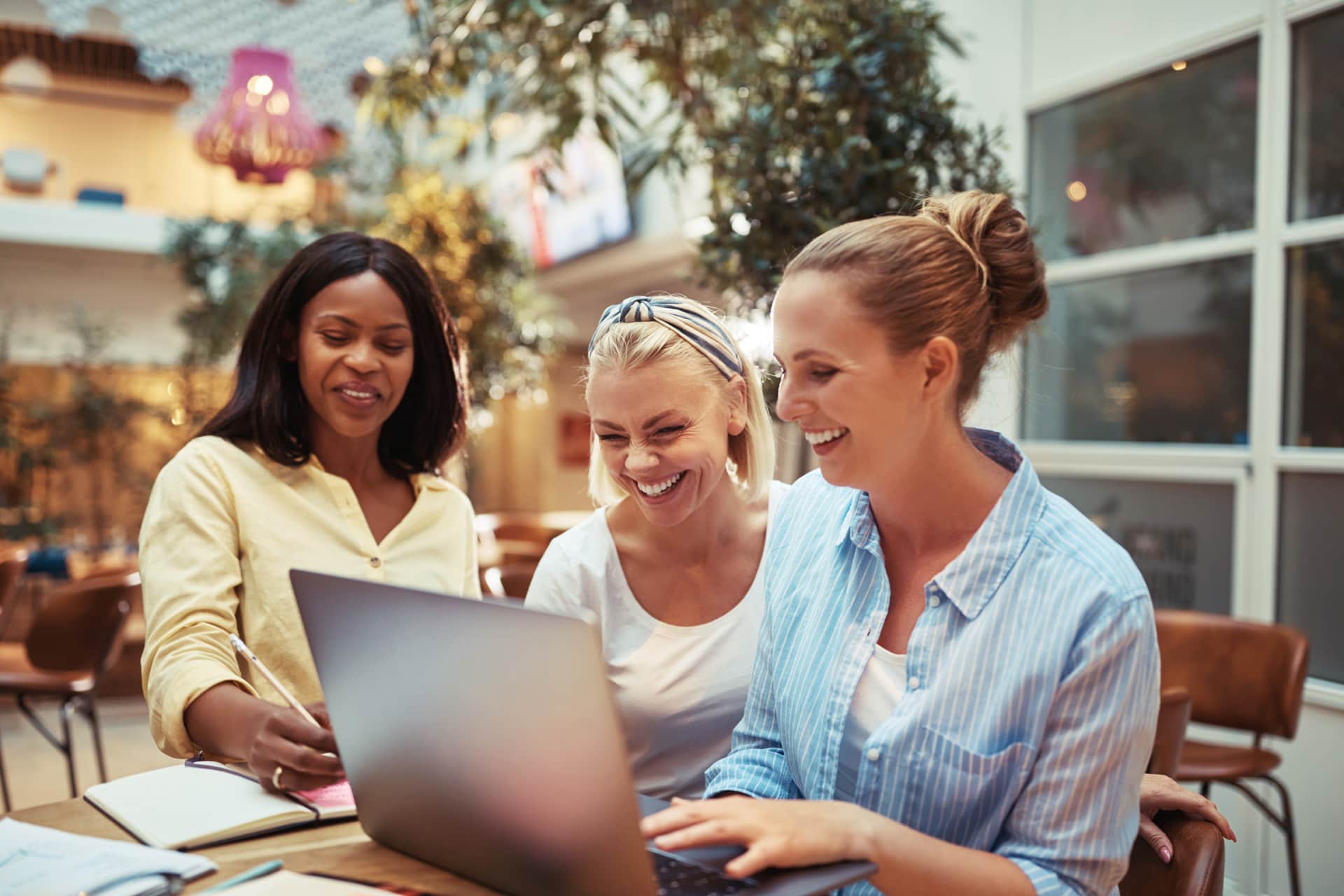 Virtual or In-person Delivery
The game is run online and our tech supports any meeting format. Choose to run your training remotely on Zoom/Teams or as an in-person event.
Read more about our technology here
Details
How: The game is run online on a browser and there is no need for a facilitator.
Time: 45-60 minutes. We recommend setting aside time for an introduction and a wrap-up.
Group size: 3-6 people per team. No upper limit in total number of participants.
Price: We charge a variable price per player + a fixed game design fee. Please get in touch for more details on pricing.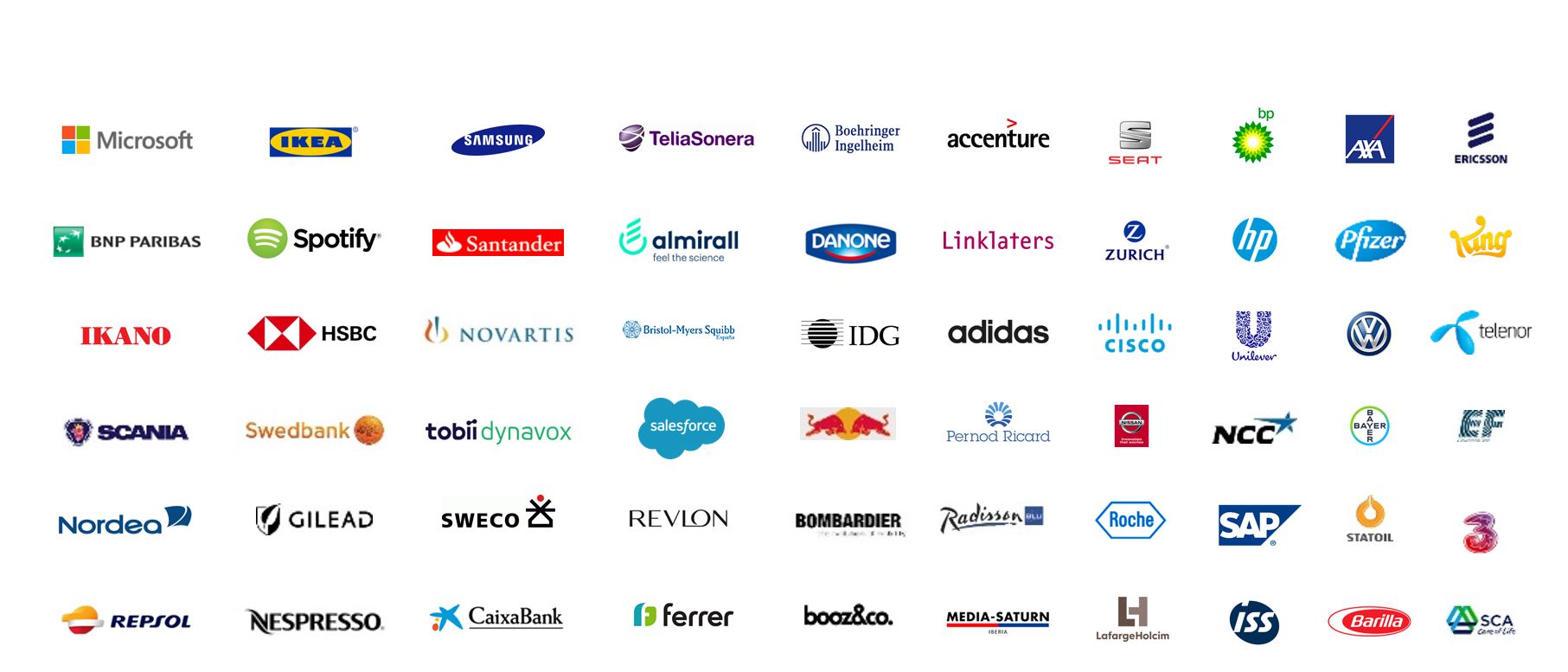 Testimonials and clients
We've delivered Beat the Hacker Virtual Escape Room Game to close to 200 000 players with amazing feedback. Our game rating is 4.6 out of 5.
Book a game demo
Introduction to features | How it works | Customization options
Why choose us for your Diversity and Inclusion Training?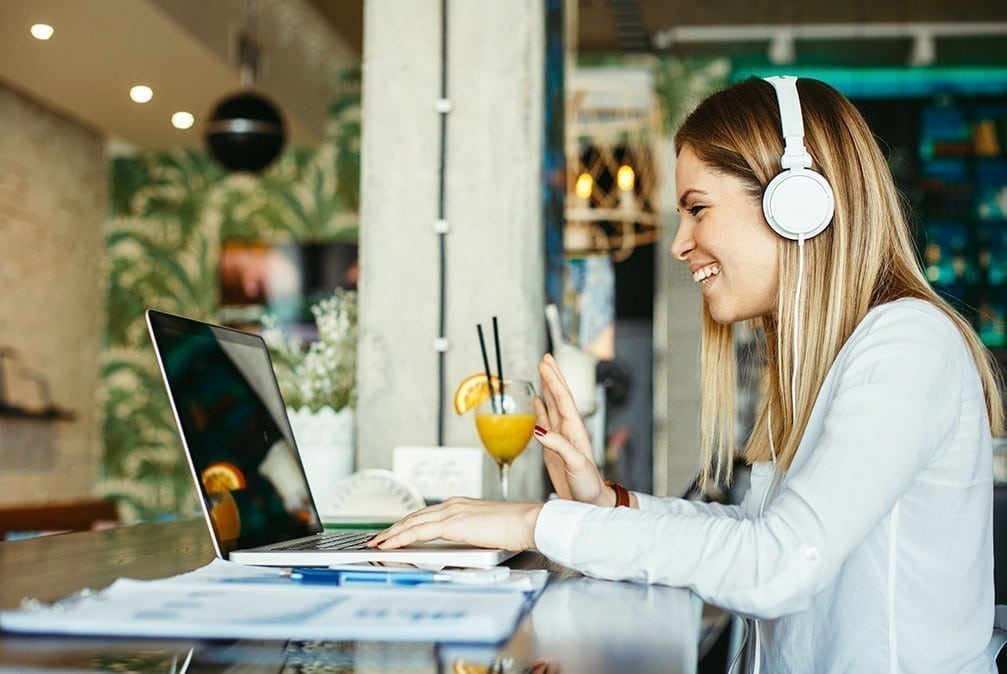 Engagement is our core
Everything we do is designed to be engaging and user friendly.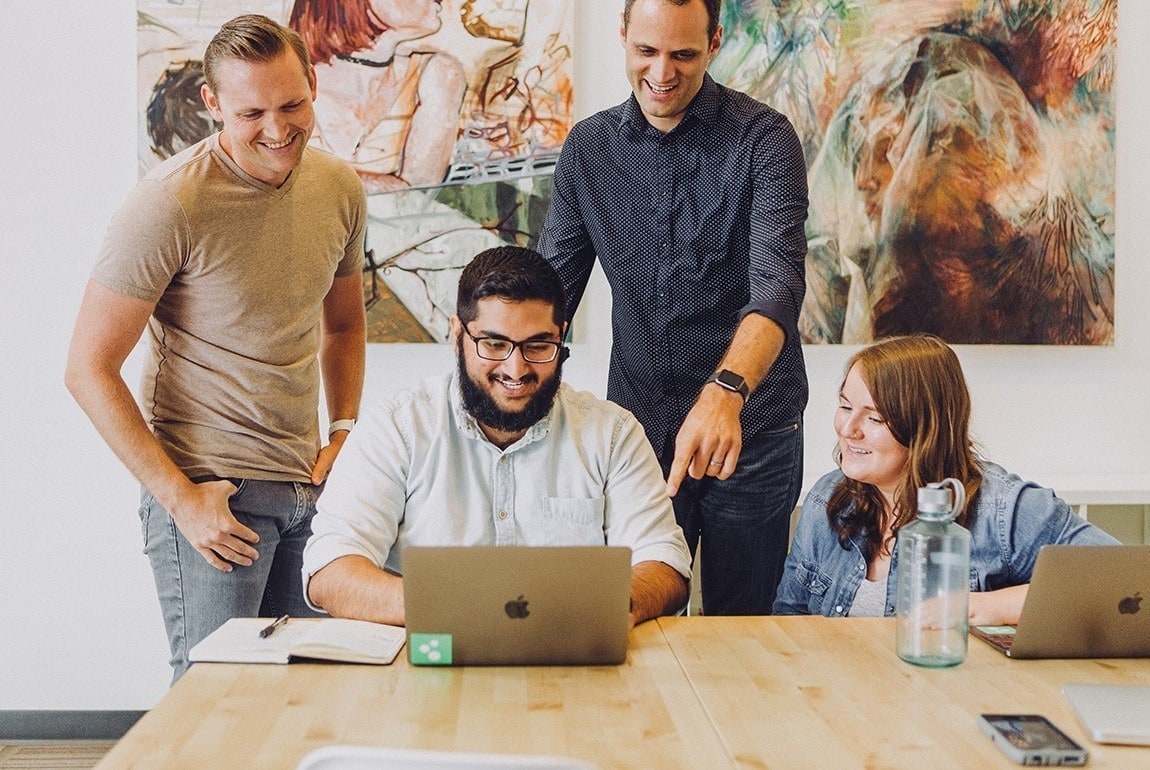 Fully tailored to your needs
We always help our clients design a programme that matches their needs.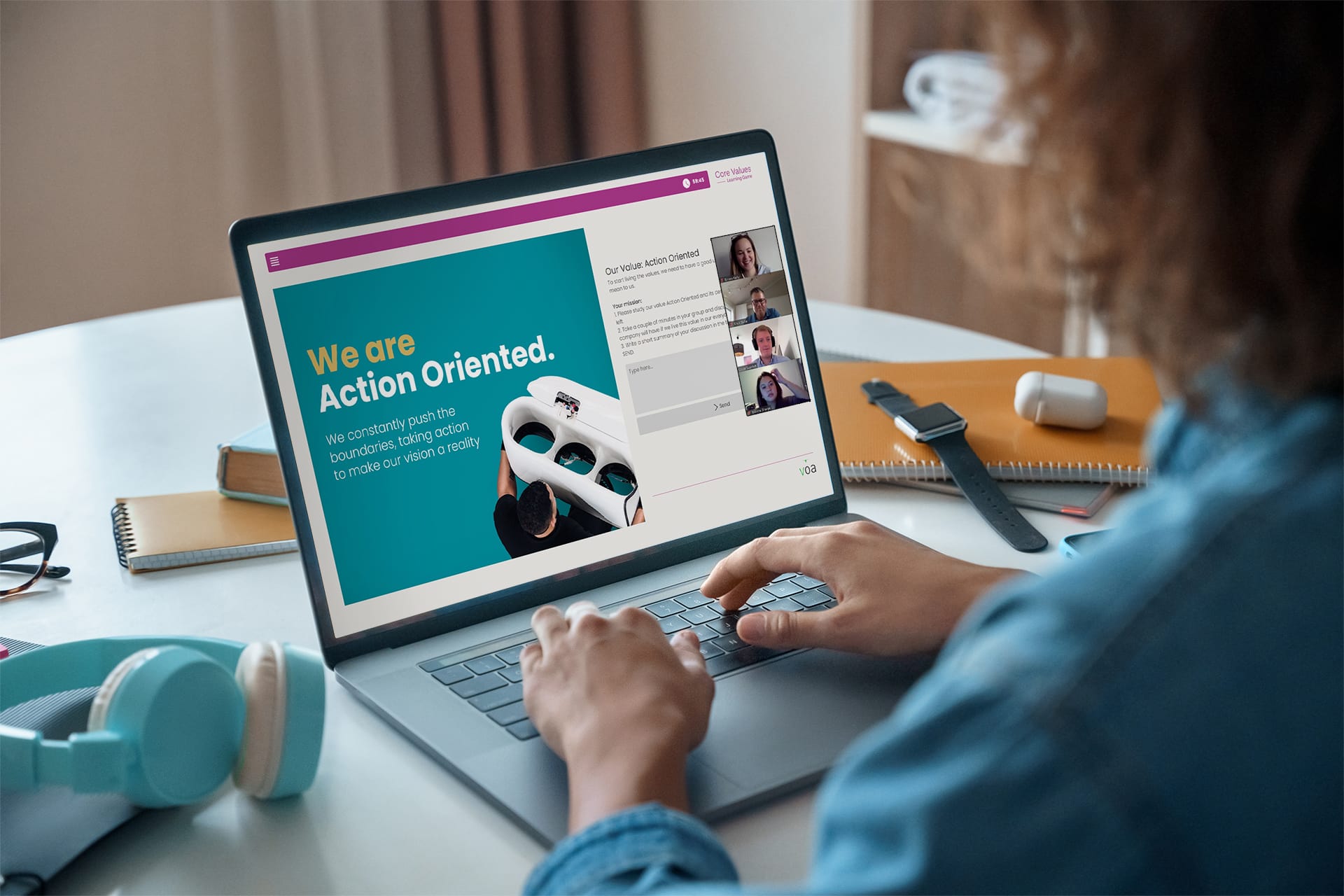 Years of insights
Having engaged more than 1,000,000 participants, we know what works and what doesn't.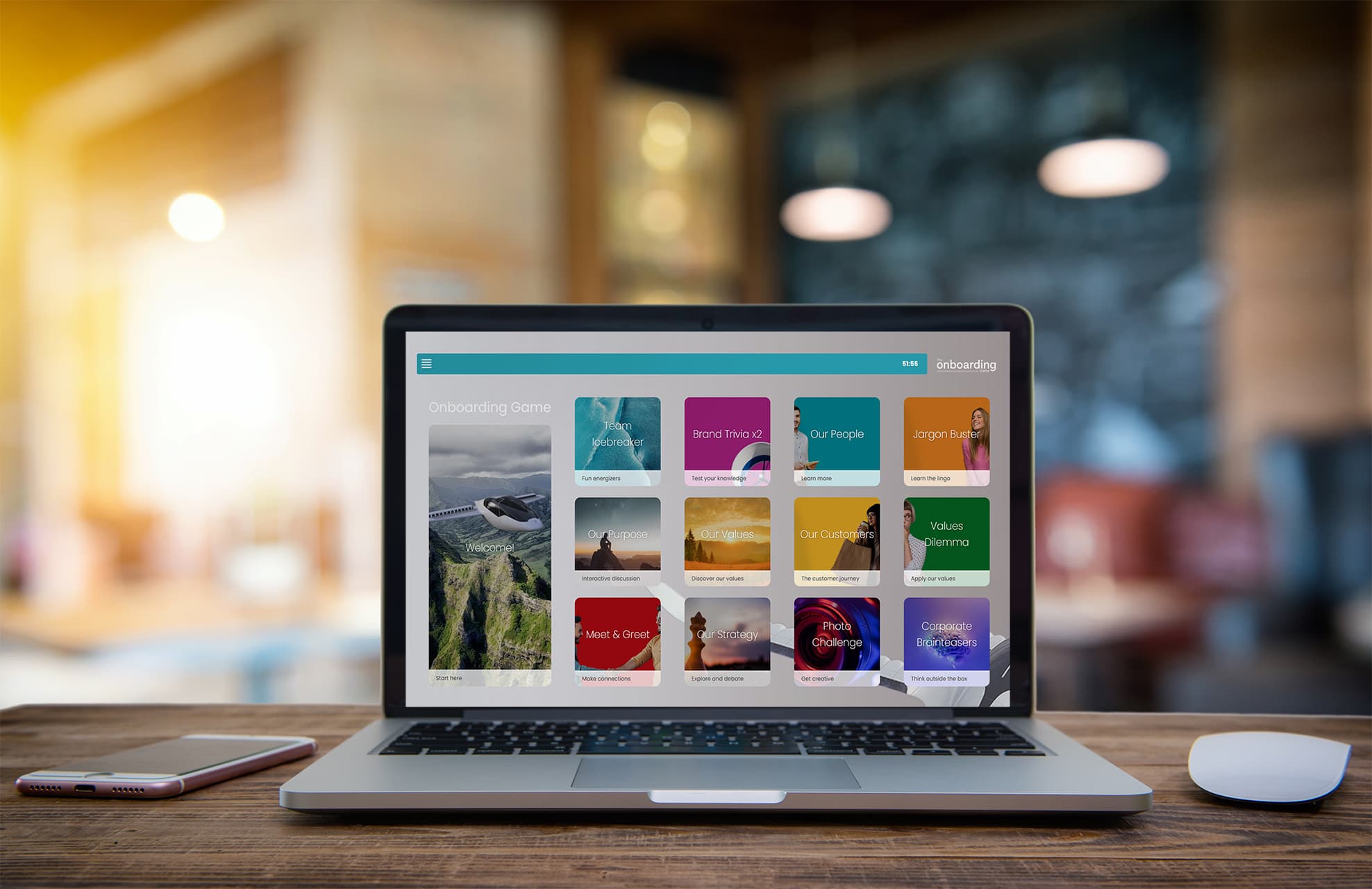 Proprietary Technology
All our tech is developed in-house, and designed for one specific purpose – to enable you to onboard new staff in the best possible way.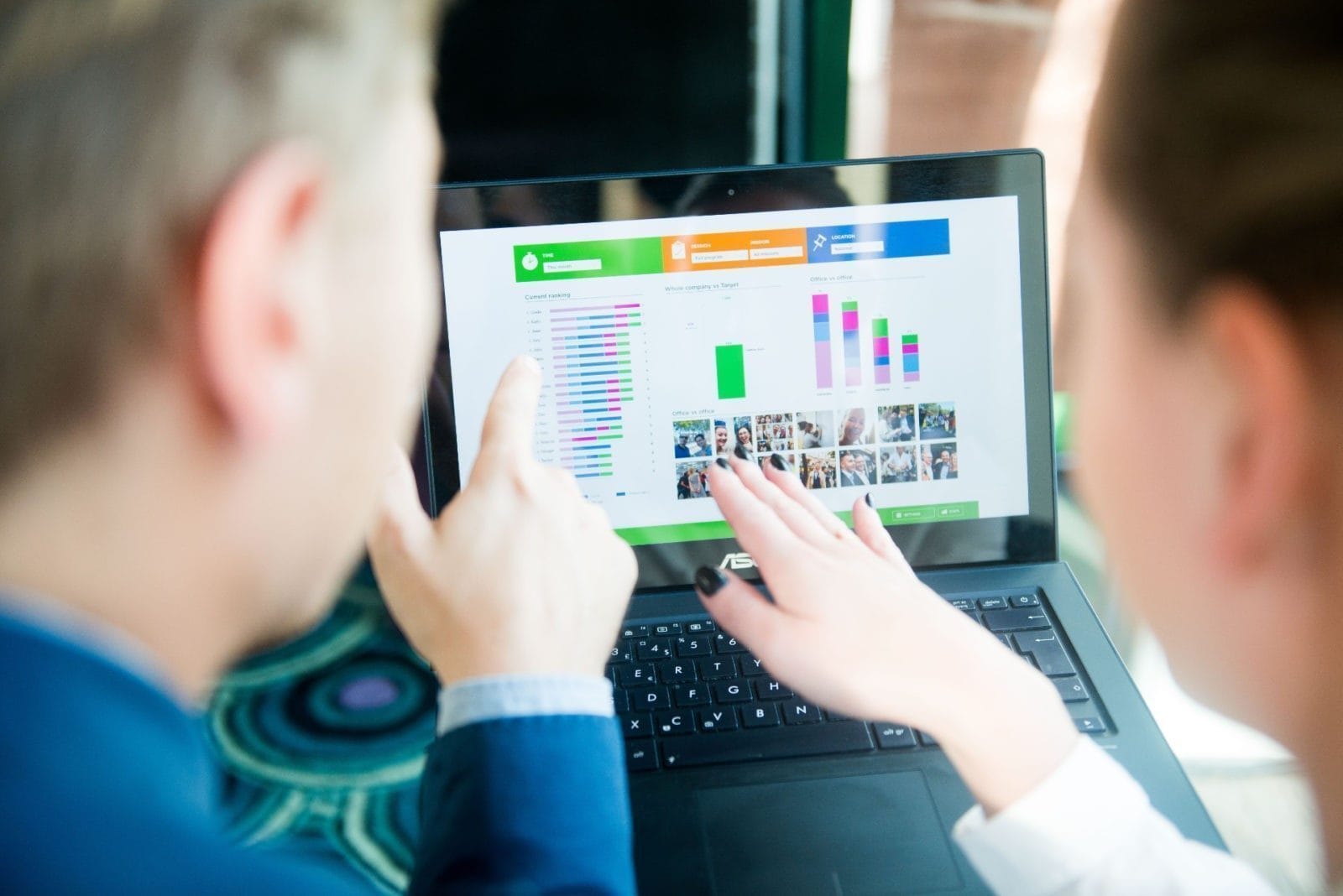 Data & Analytics
Our dashboards let you follow progress in real time. Track participation rates, engagement levels, and compare stats across countries, divisions, teams, functions etc.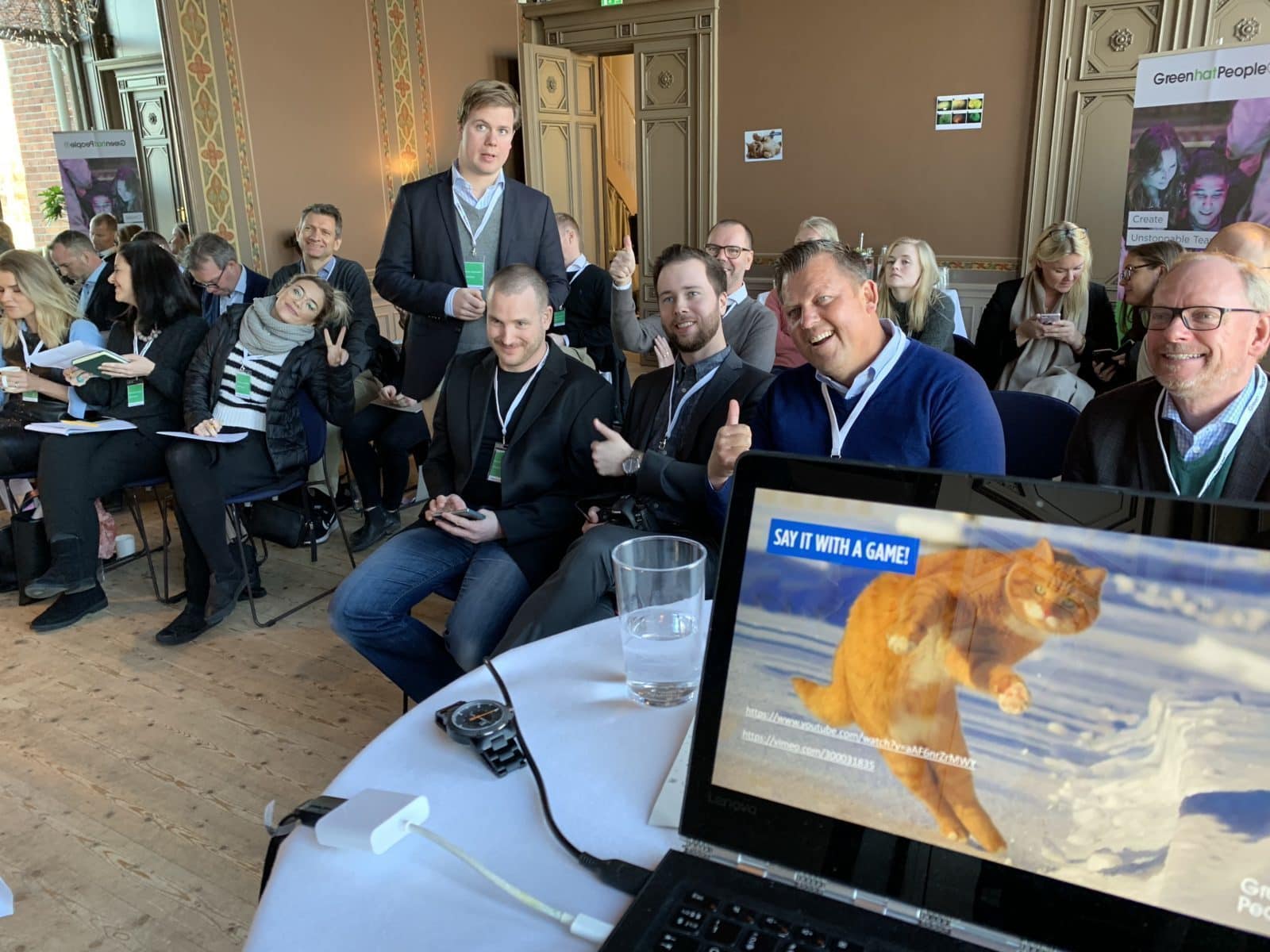 Personal support and training
Our staff will do their utmost to help you succeed. Either on the ground to help out with onboarding days, or remotely to support your self-delivery.
Further reading on Workplace Diversity & Inclusion