How it works
Doubleflow Onboarding Platform

Your entire Onboarding Experience in one tool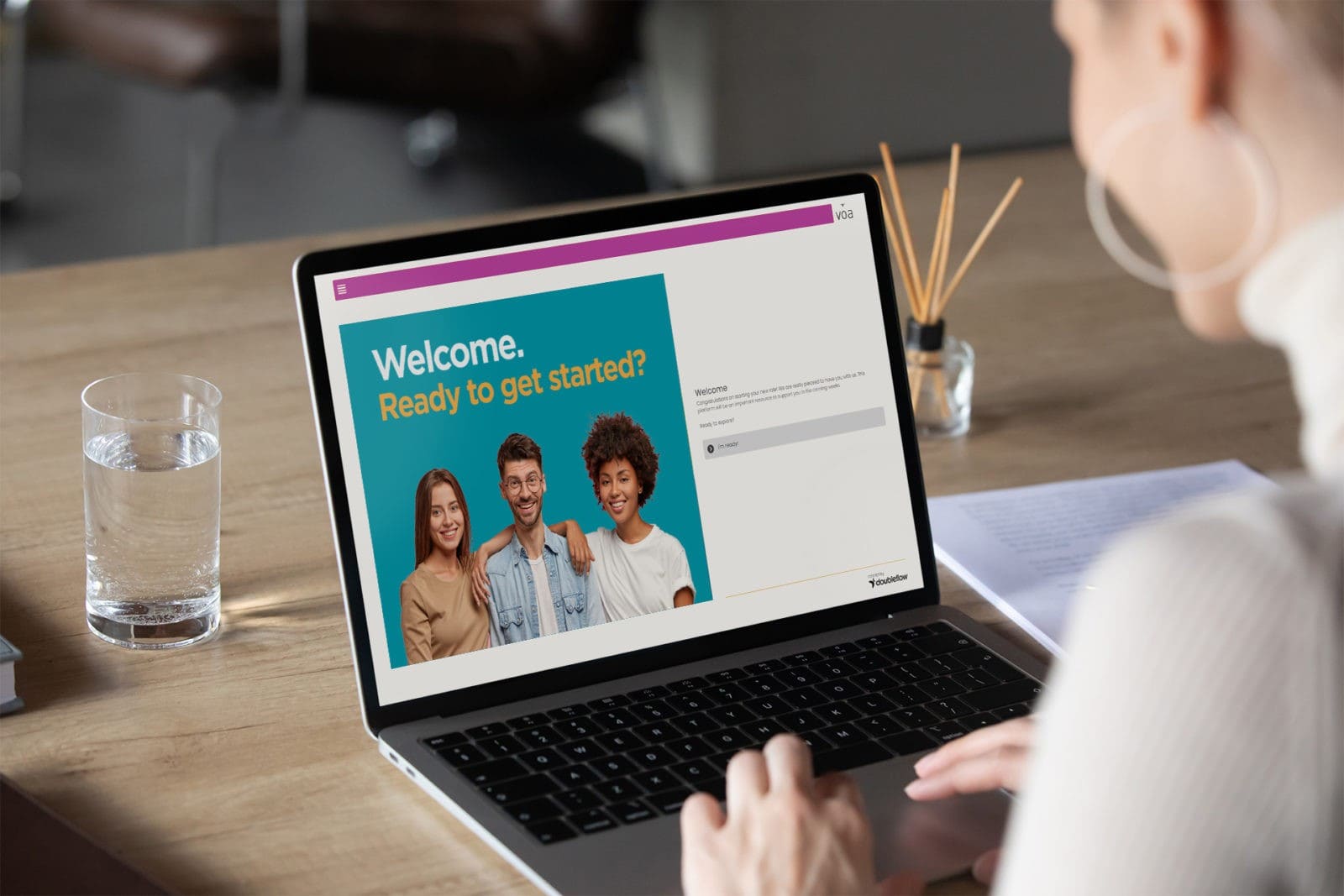 Appealing end user experience
✔ Perfect overview of onboarding journey
✔ Get up to speed quickly
✔ Understand the business and the culture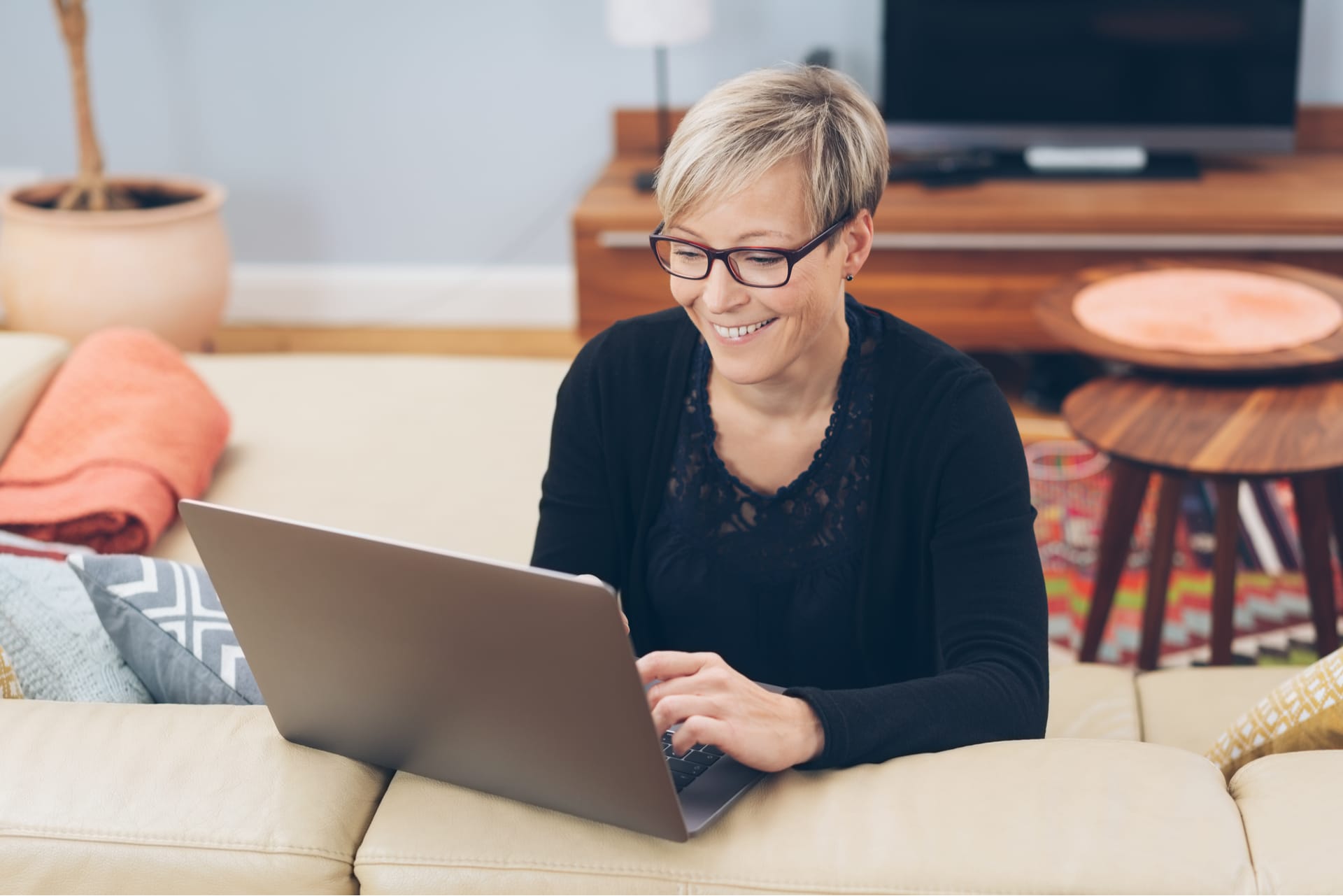 Time saver for HR and Managers
✔ Drive progress via automation
✔ Track completion rates
✔ Connect all elements of the onboarding process
Before day one – get inspired
Help new staff feel at ease by providing practical details, a timeline and perhaps a welcome video with the Managing Director and a few colleagues. Welcome emails are scheduled to be sent automatically from the platform.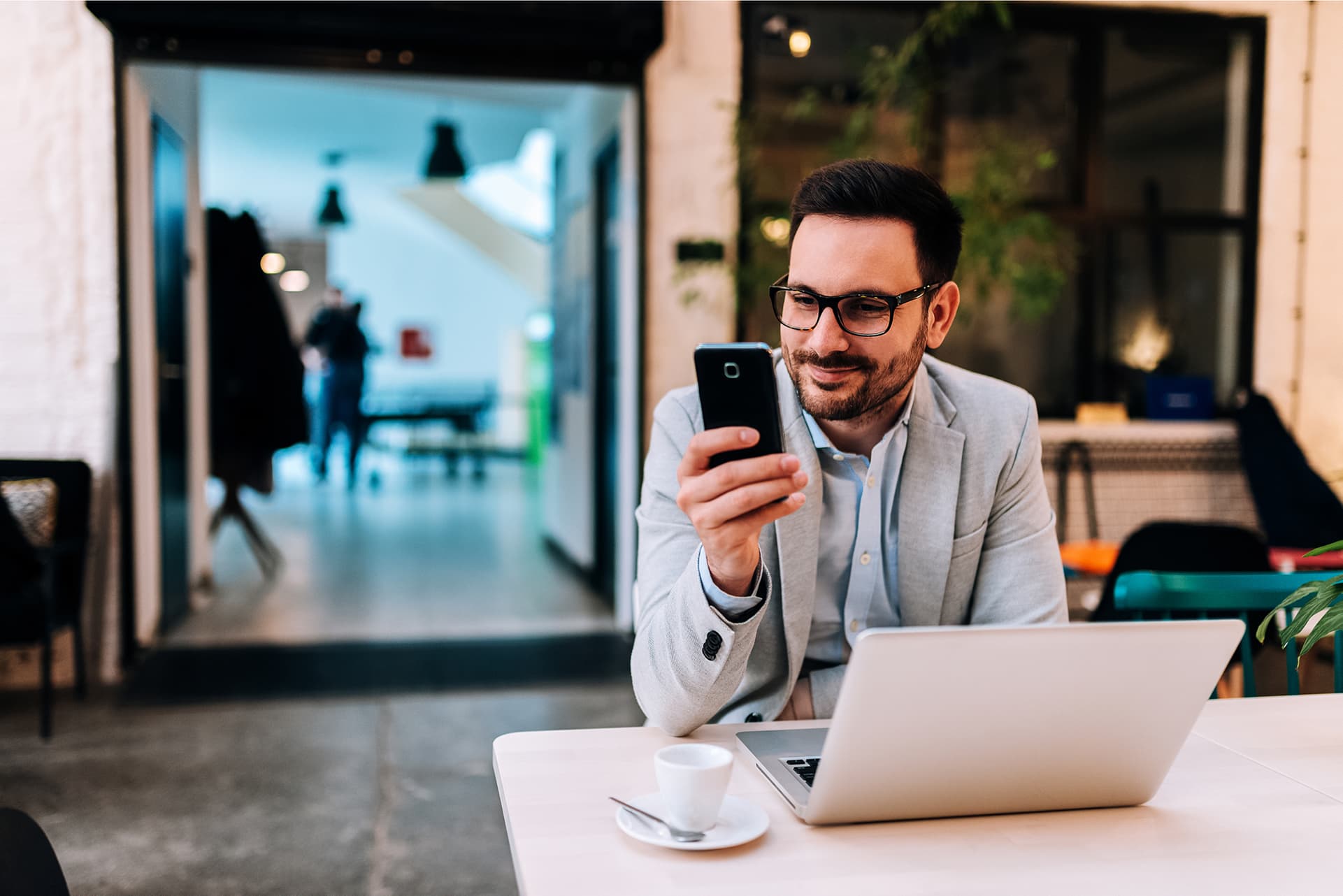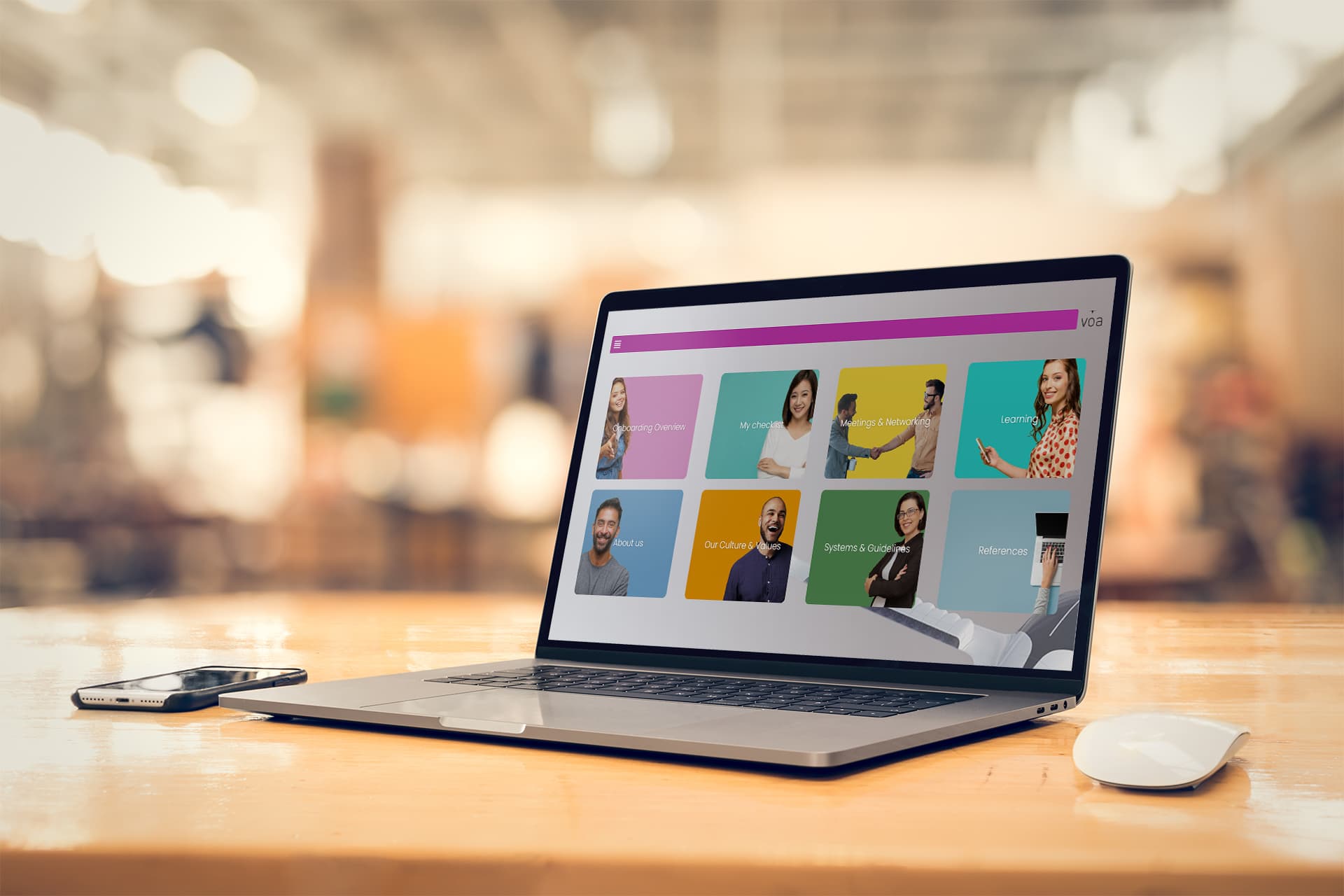 Day one is finally here
In addition to meeting the line manager and core team, the new employee explores the Onboarding Overview & Timeline in the platform which helps them know what to expect.
First days and beyond
The new hire starts exploring the exciting new onboarding platform – and learns lots about the company, the organisation, products and customers in the About us section.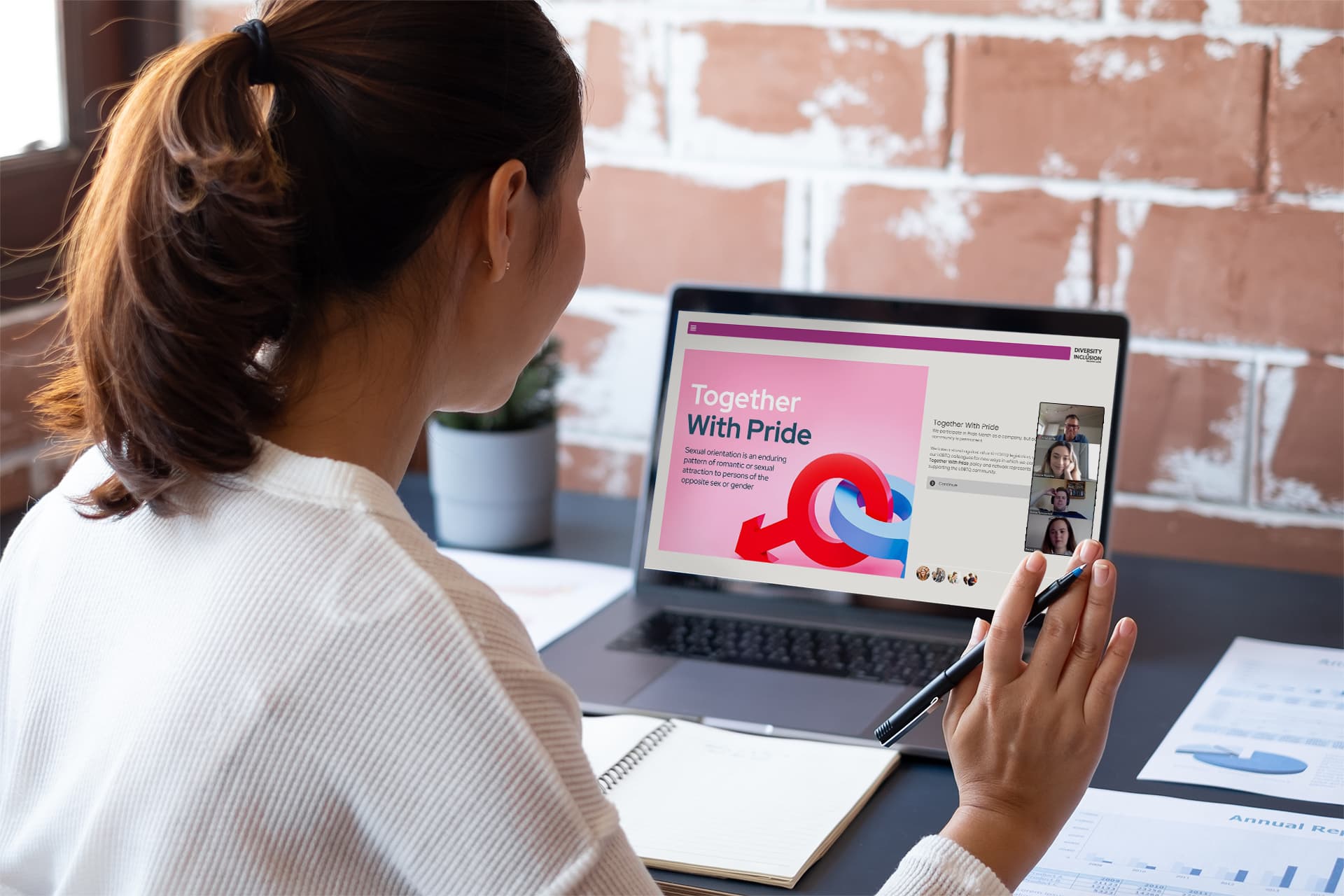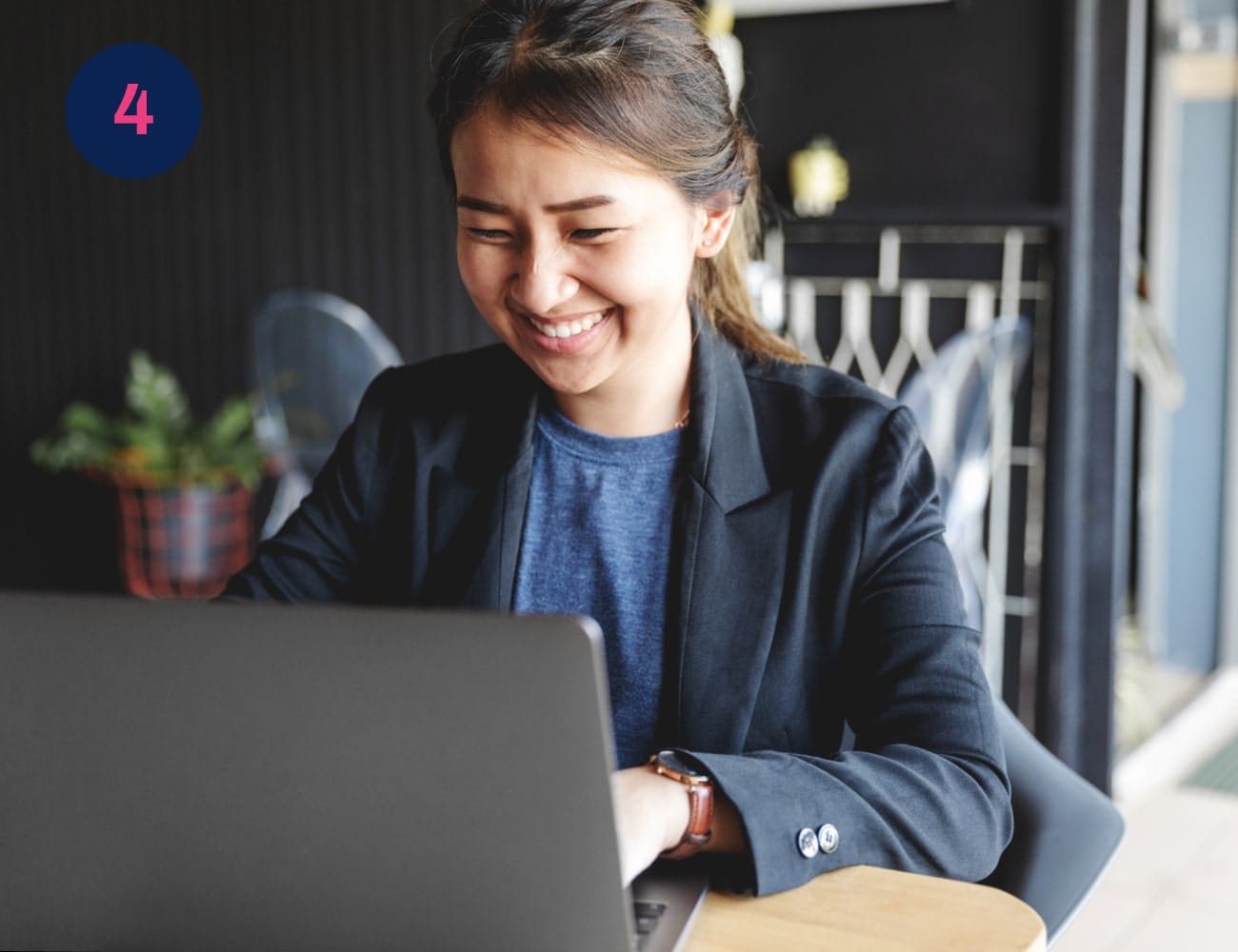 Tick off some key actions in the First Week Checklist
Ticking of the first week's tasks in the Checklist section will help the new starter get on top of things.
Time for Learning
The platform will help keep track of what training sessions to complete – online or instructor-led.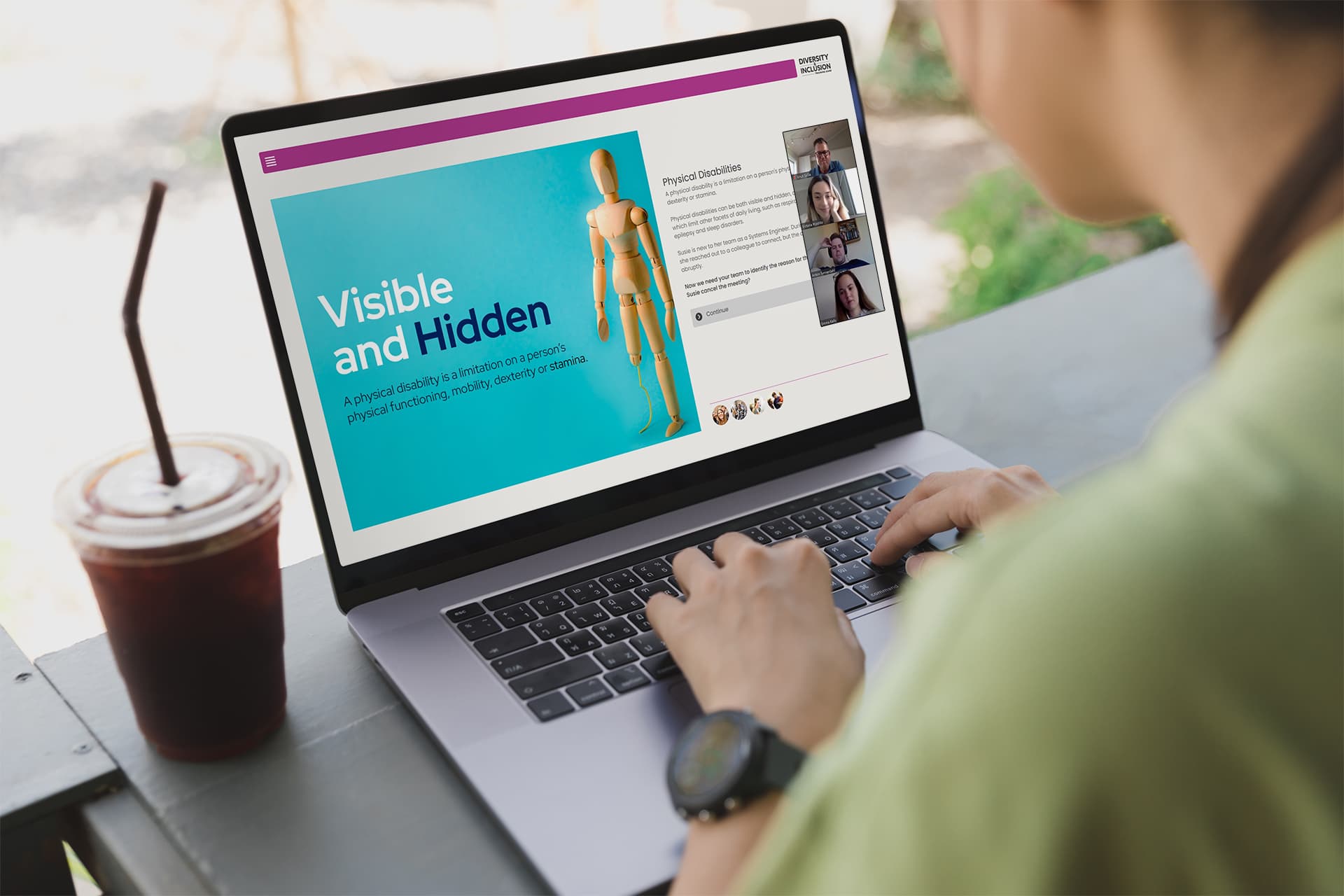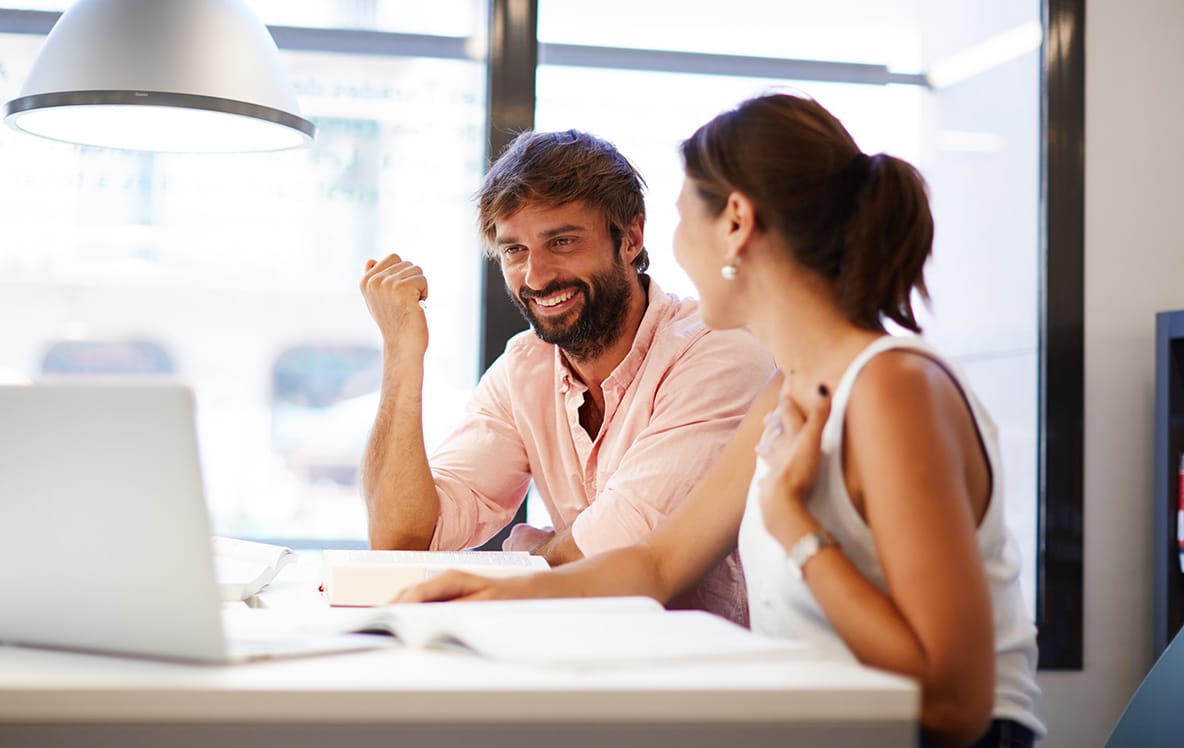 Network and get to know more people
Time to get to know more people – core team, wider team members, a senior leader. Conversation guides facilitate the meetings.
Understand the Culture & Values better
Time to start understanding how things are done around here, with some help from the buddy.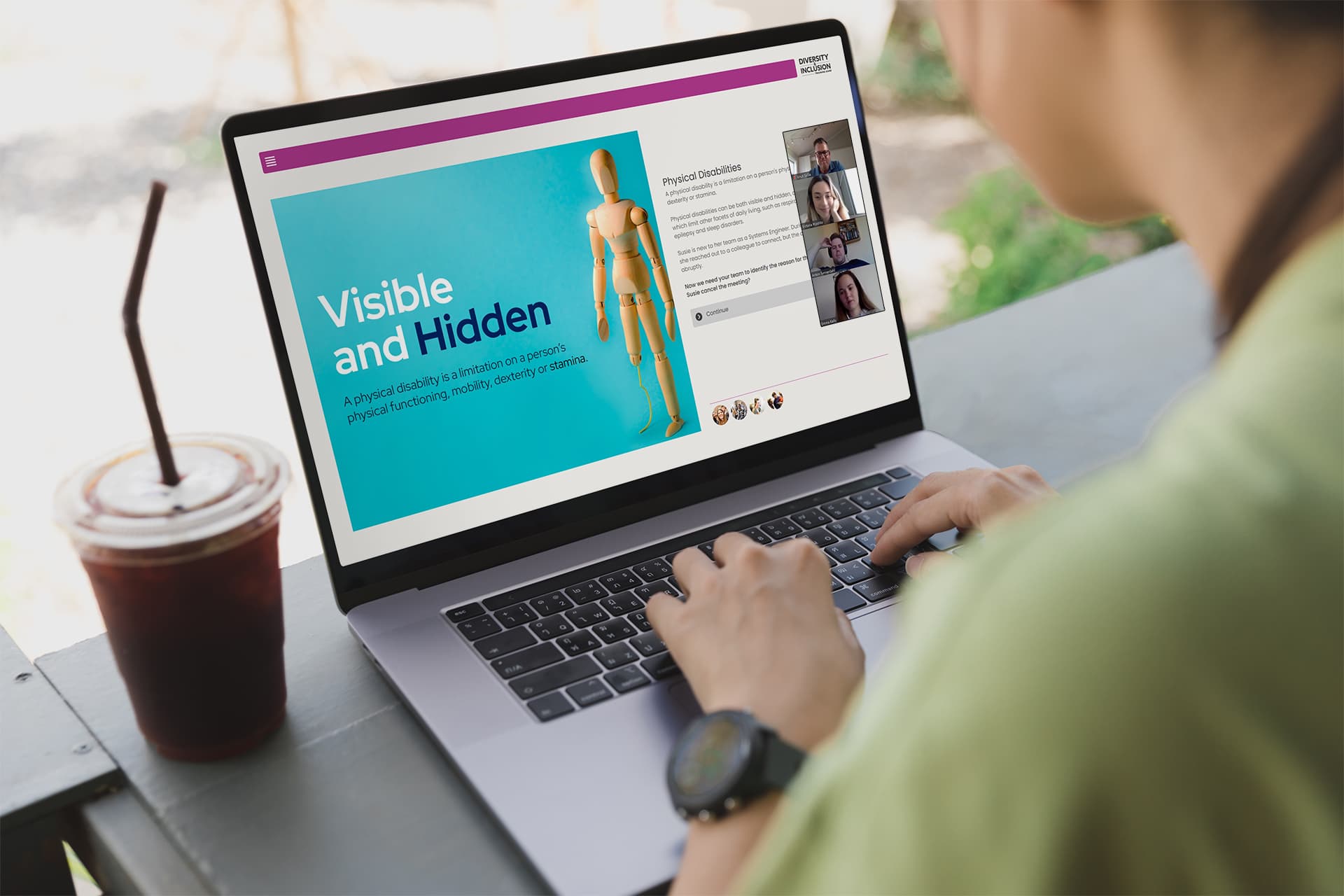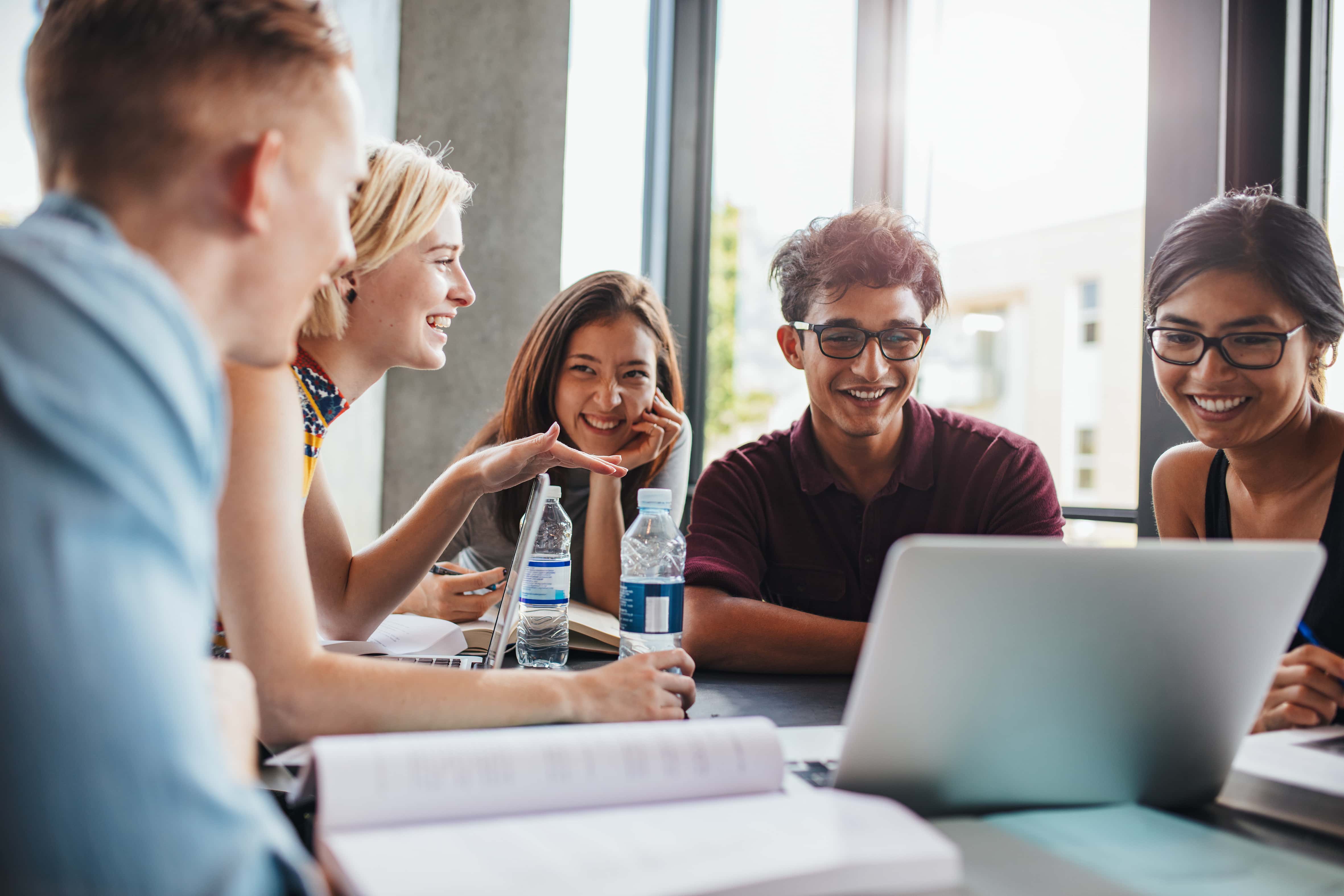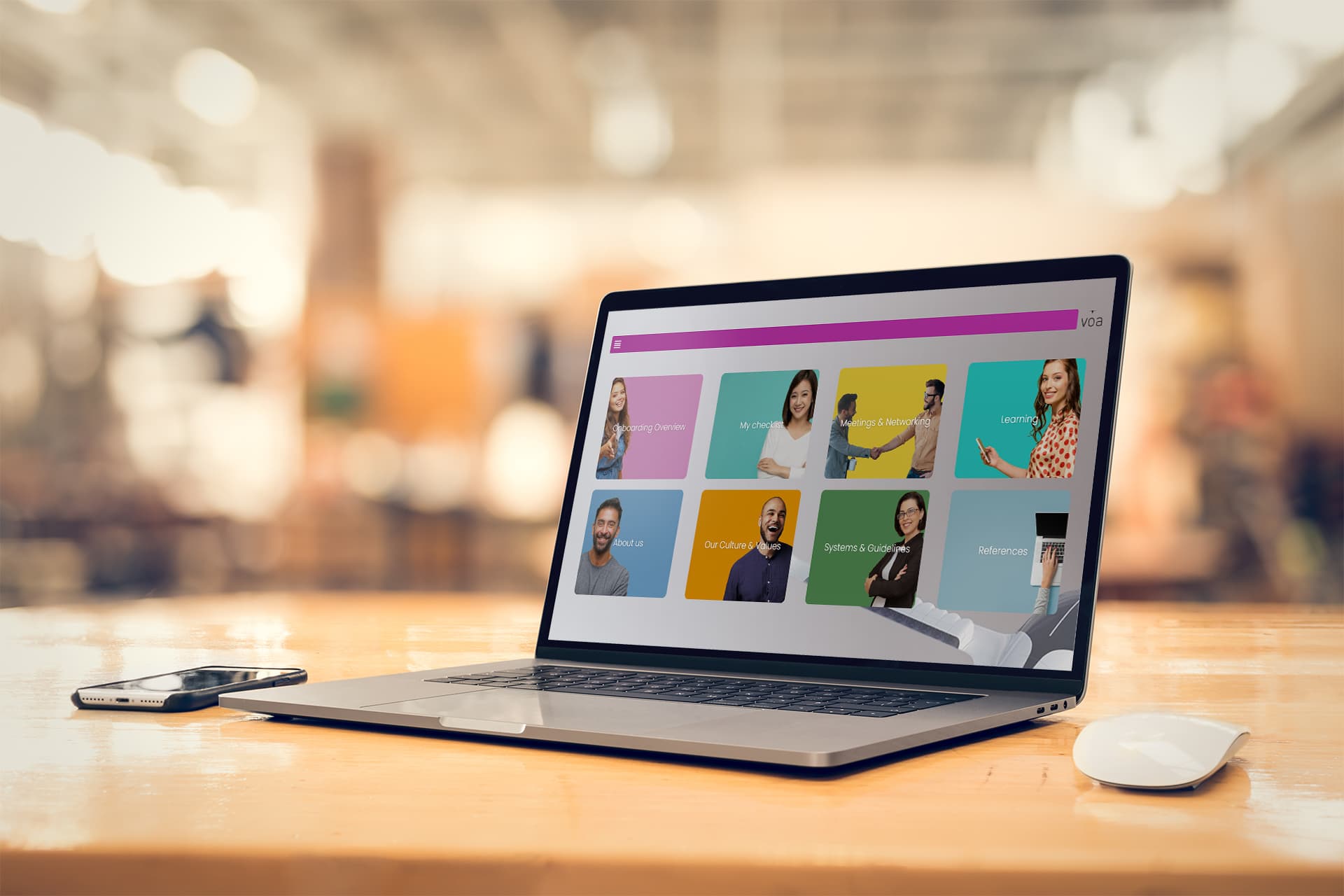 Two weeks before day 1
A timely email with a to-do list is sent out two weeks before the new starter's first day – ensuring everything is ready for their arrival.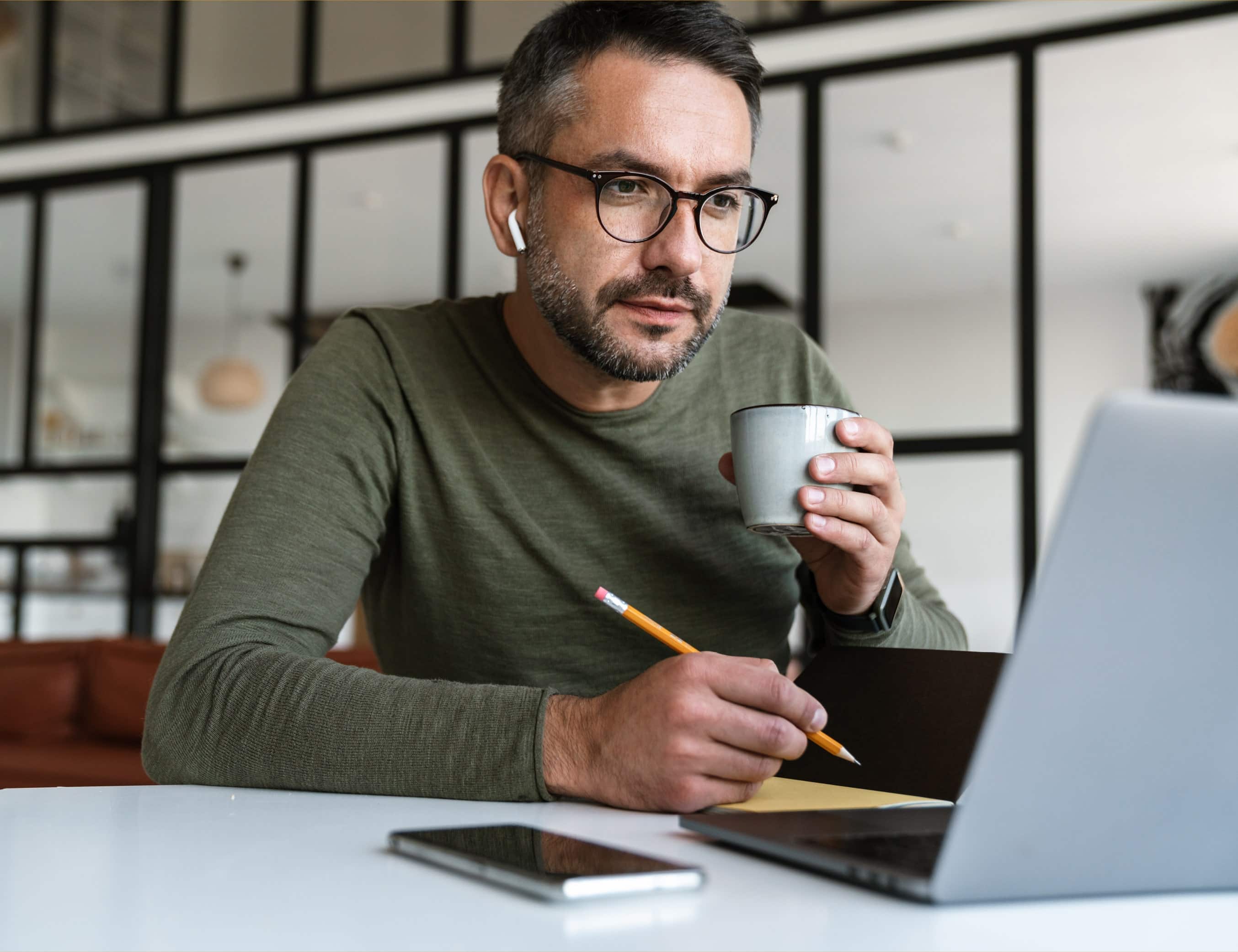 First Week Key Actions
A simple checklist is a powerful tool to help make sure the key actions are taken that ensures a smooth onboarding journey.
Track progress
Find out if the new employee is up to speed and on track.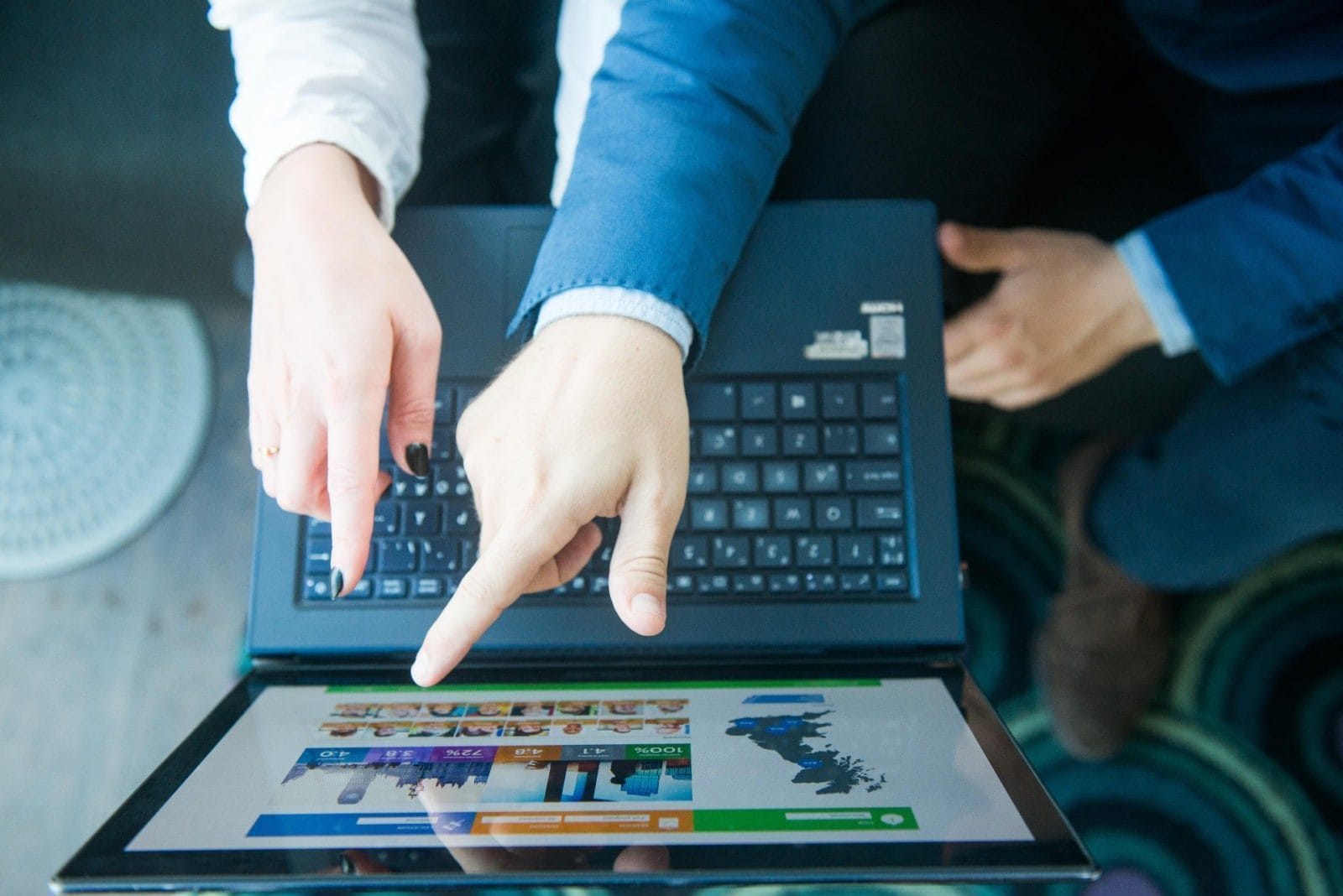 Automated workflows
We help you setup a clever onboarding timeline that does the work for you. No more emails and boring repetitive tasks. The platform takes care of user logins, welcome emails, reminders and notifications about new content.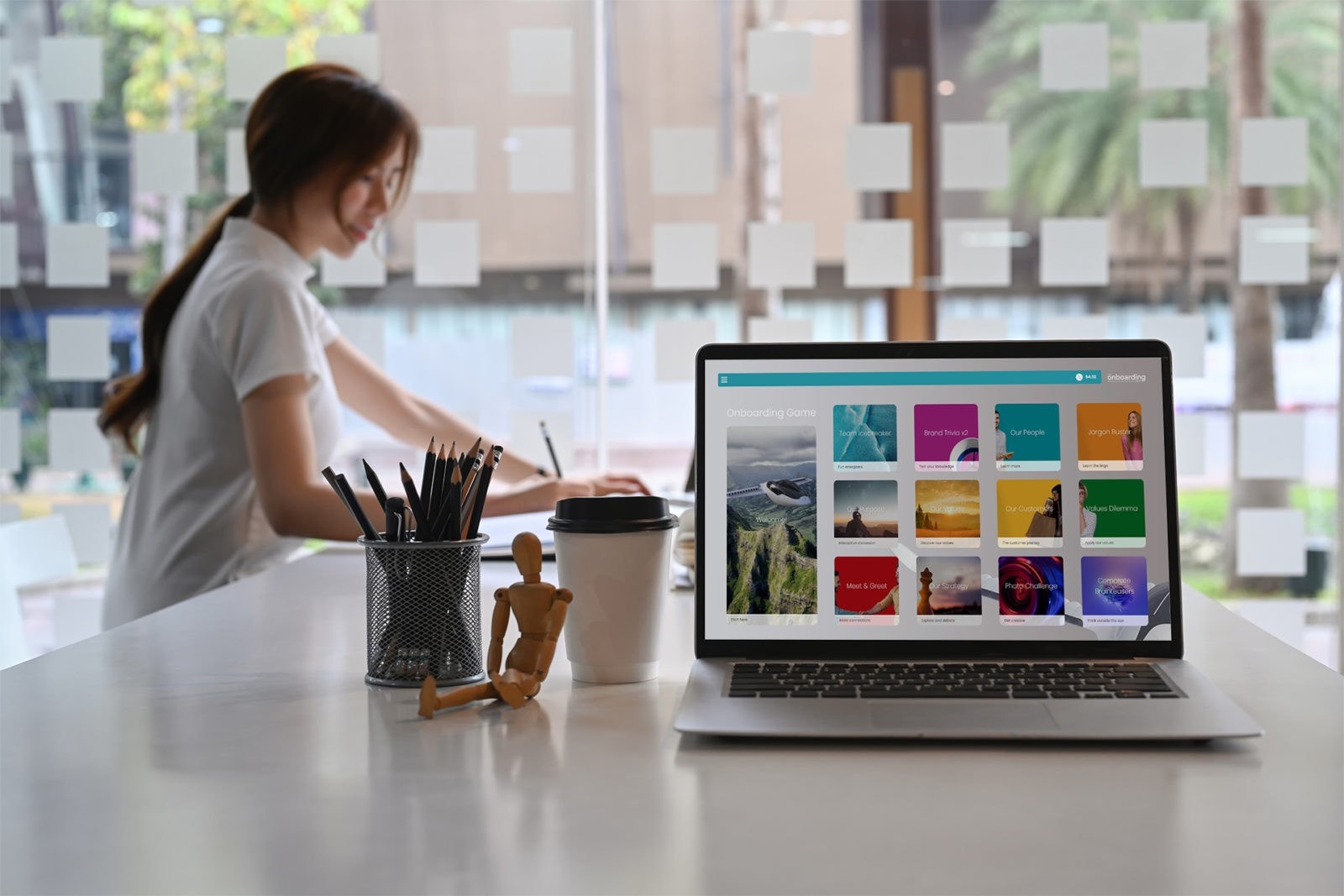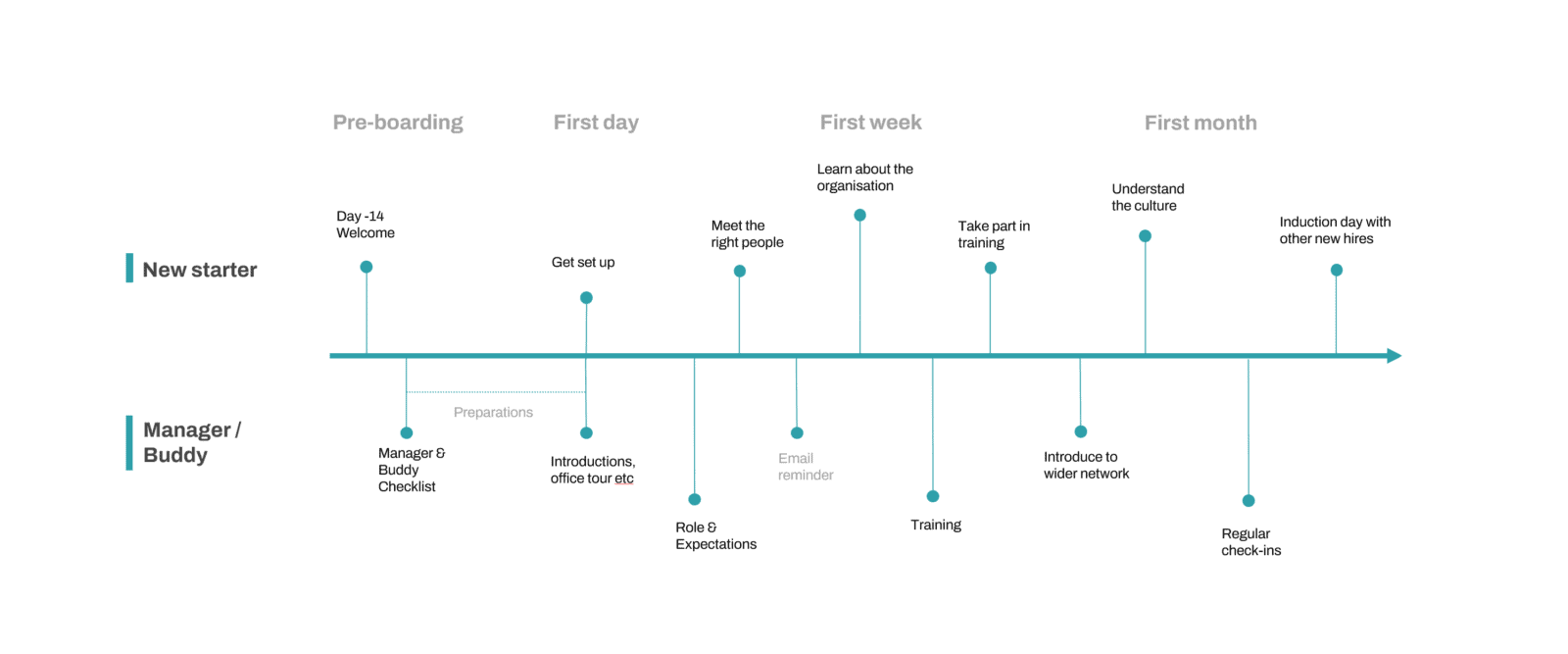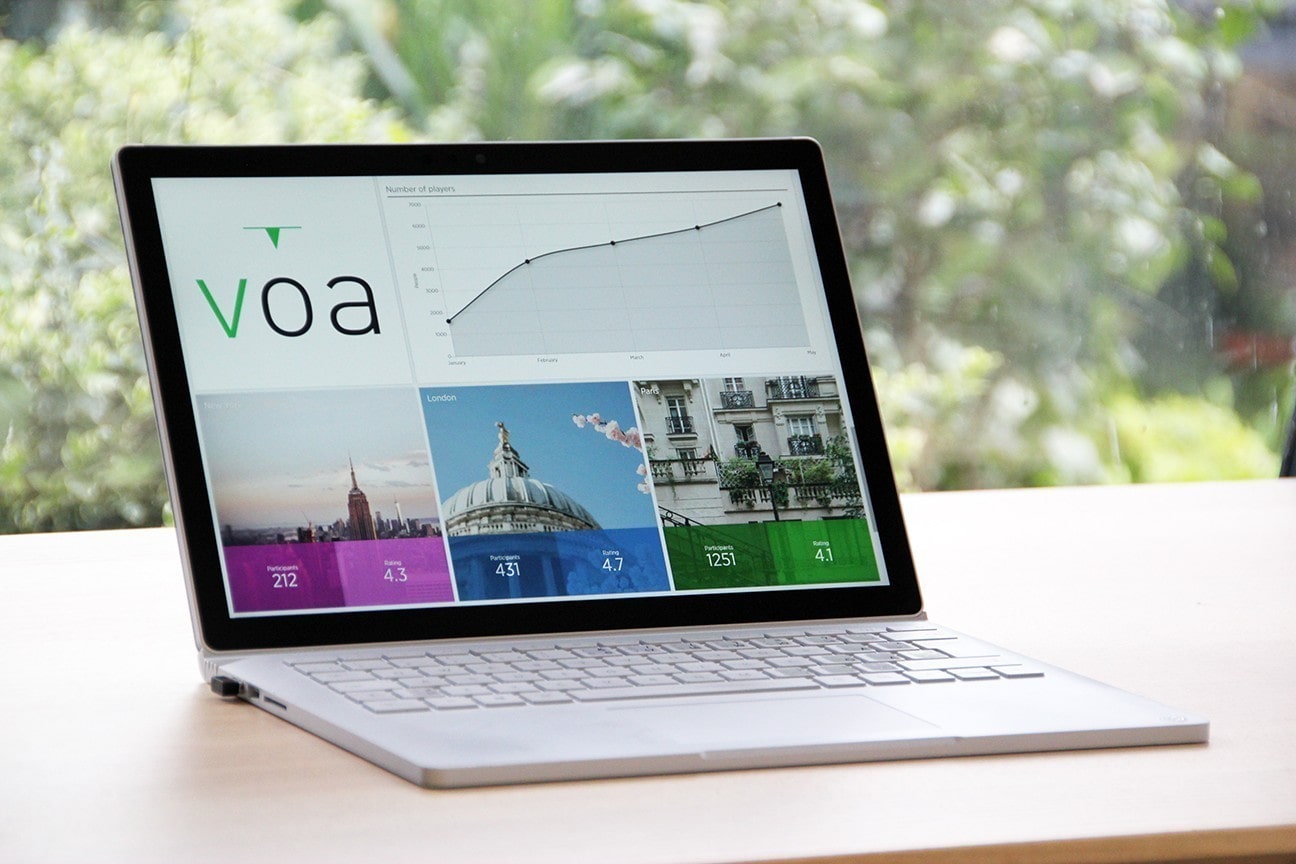 Monitor progress and feedback on dashboards
Find out who has completed what, and what the new hires think of the onboarding experience.
Content updates
Update the content yourself let us do it for you – 3 monthly hours are included in our support plan.