Core Values
Learning Game

Hjälp era medarbetare att förstå värderingarna på ett engagerande sätt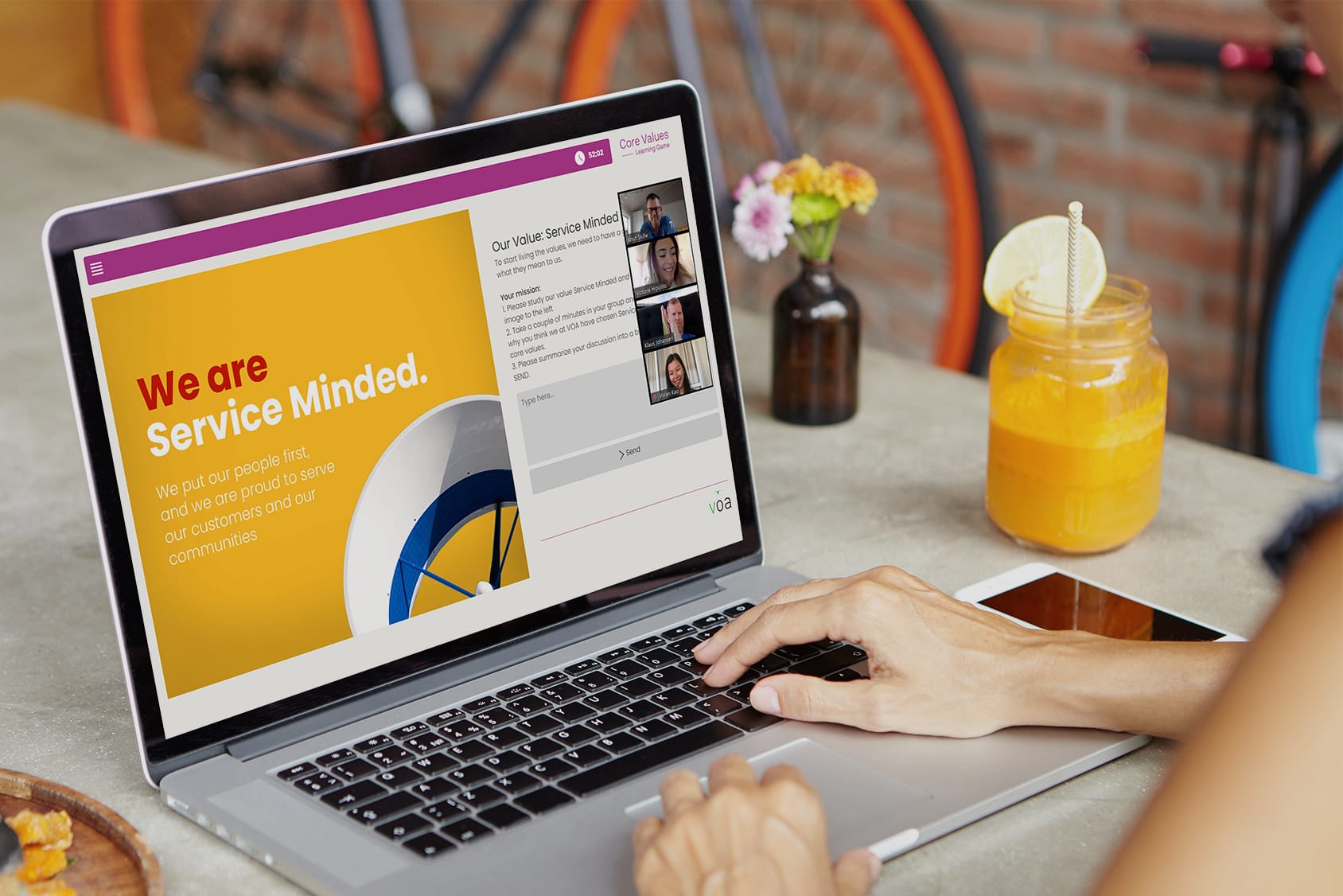 Interaktivt & roligt
Core Values Learning Game är framtaget för skapa en djup förståelse för företagets värderingar i ett engagerande format.
Skräddarsytt
Vi skräddarsyr alltid värderingsträningen till era värderingar och beteenden. Våra designers hjälper även till att anpassa utseendet med till varumärke, färger och utryckssätt.
Virtuellt eller på plats
Spelet körs online, i små grupper. Tekniken fungerar med alla mötesformat. Kör virtuellt, som hybridevent eller på plats tillsammans.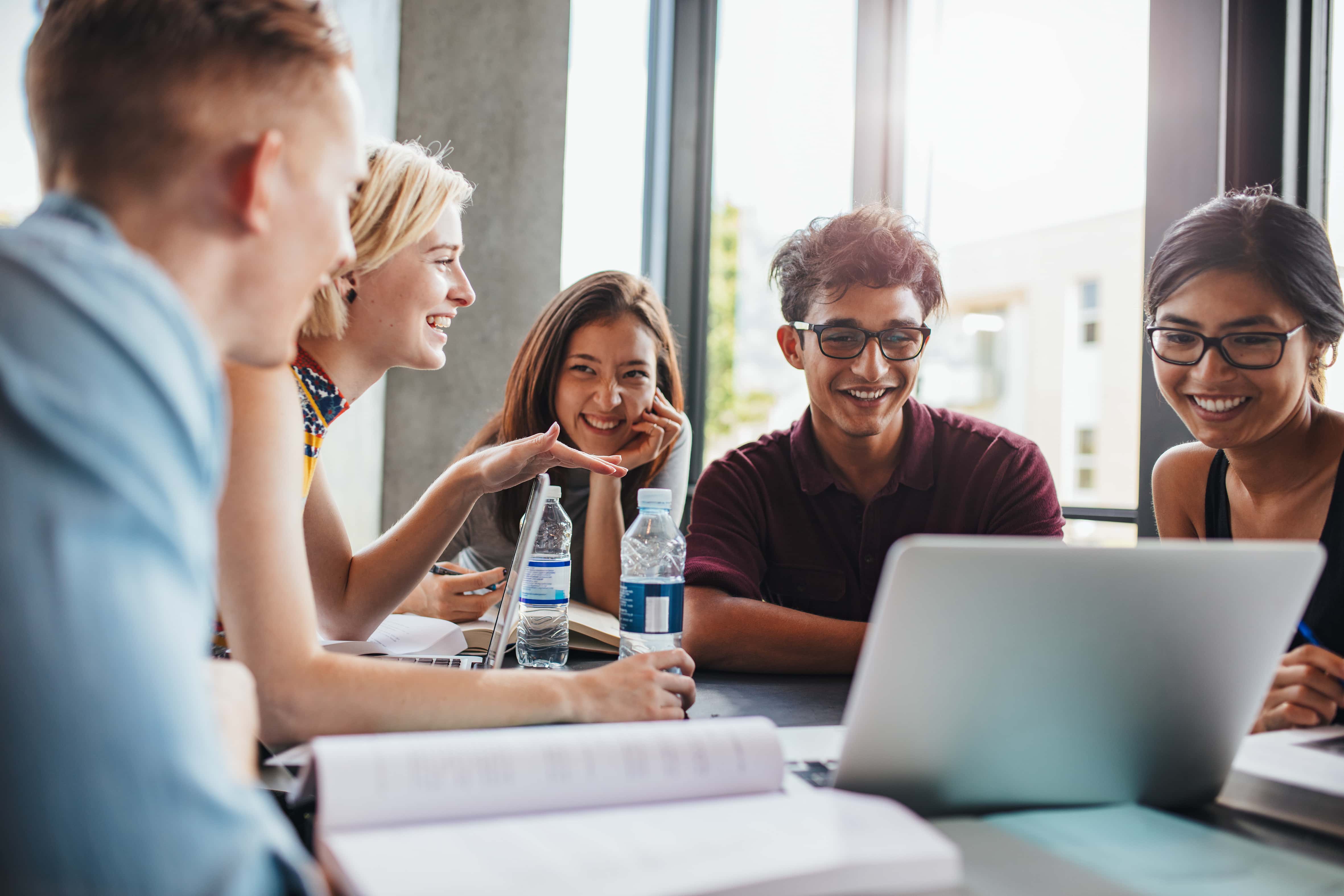 Ett nytt, engagerande sätt att kommunicera
I motsats till PowerPoint-presentationer eller traditionella analoga spel, är Core Values Learning Game ett modernt interaktivt sätt att förstå företagets kultur och värderingar.
Hur spelet fungerar
Spelet körs online i grupper om 3-6 personer. Välj att köra virtuellt på Zoom/Teams etc eller på plats. Spelet tar ca 60 minuter.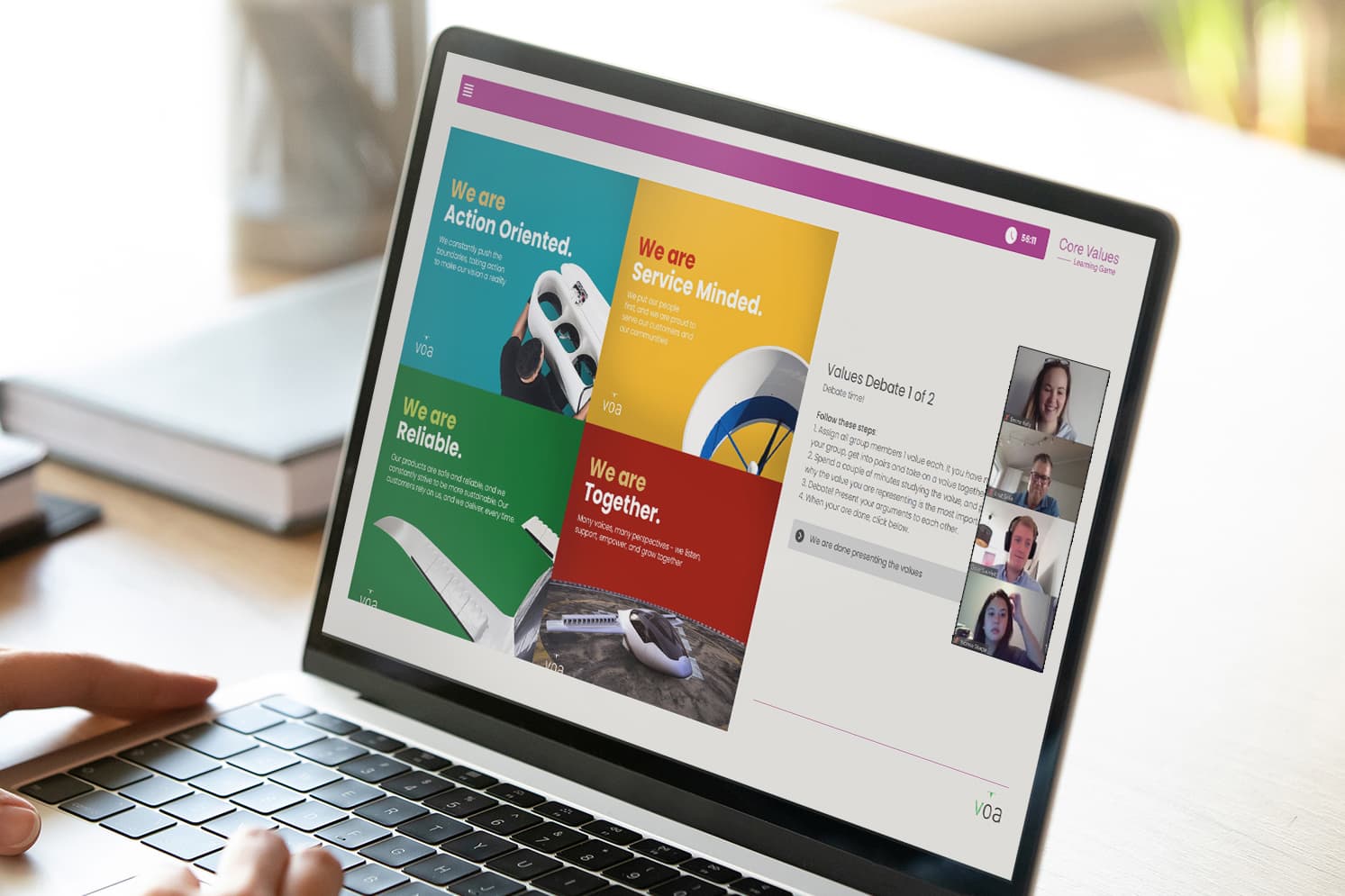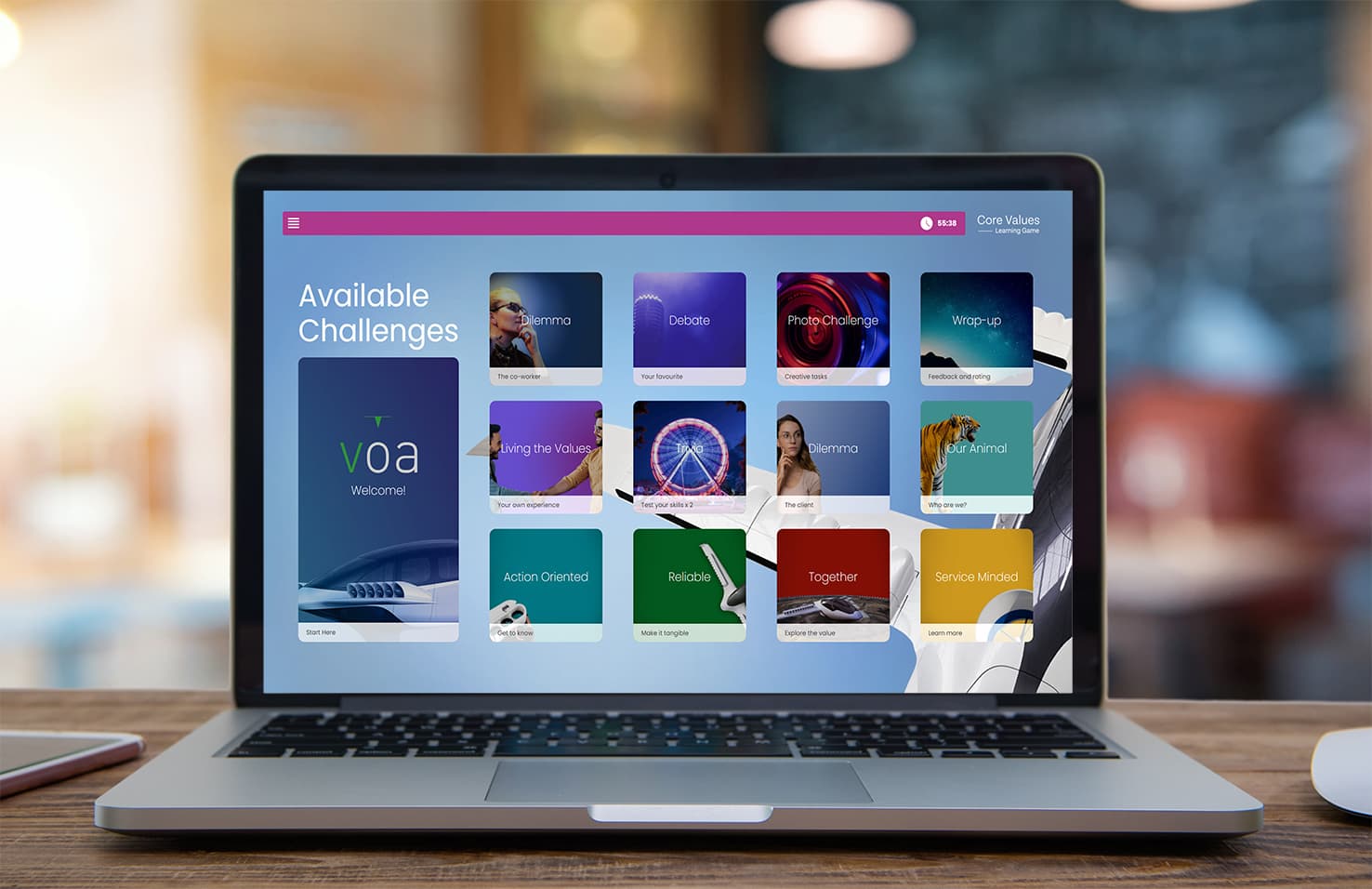 Innehåll och anpassning
Spelet är framtaget för att skapa en djuplodande förståelse av företagets värderingar och beteenden. Våra designers kan skräddarsy spelet med era värderingar och branding på mellan 1-4 veckor.
Spelmekanismer och uppdragstyper
Dilemmas and group discussions help make the Values and Behaviours tangible while on-brand trivia and photo challenges enhance the learning experience.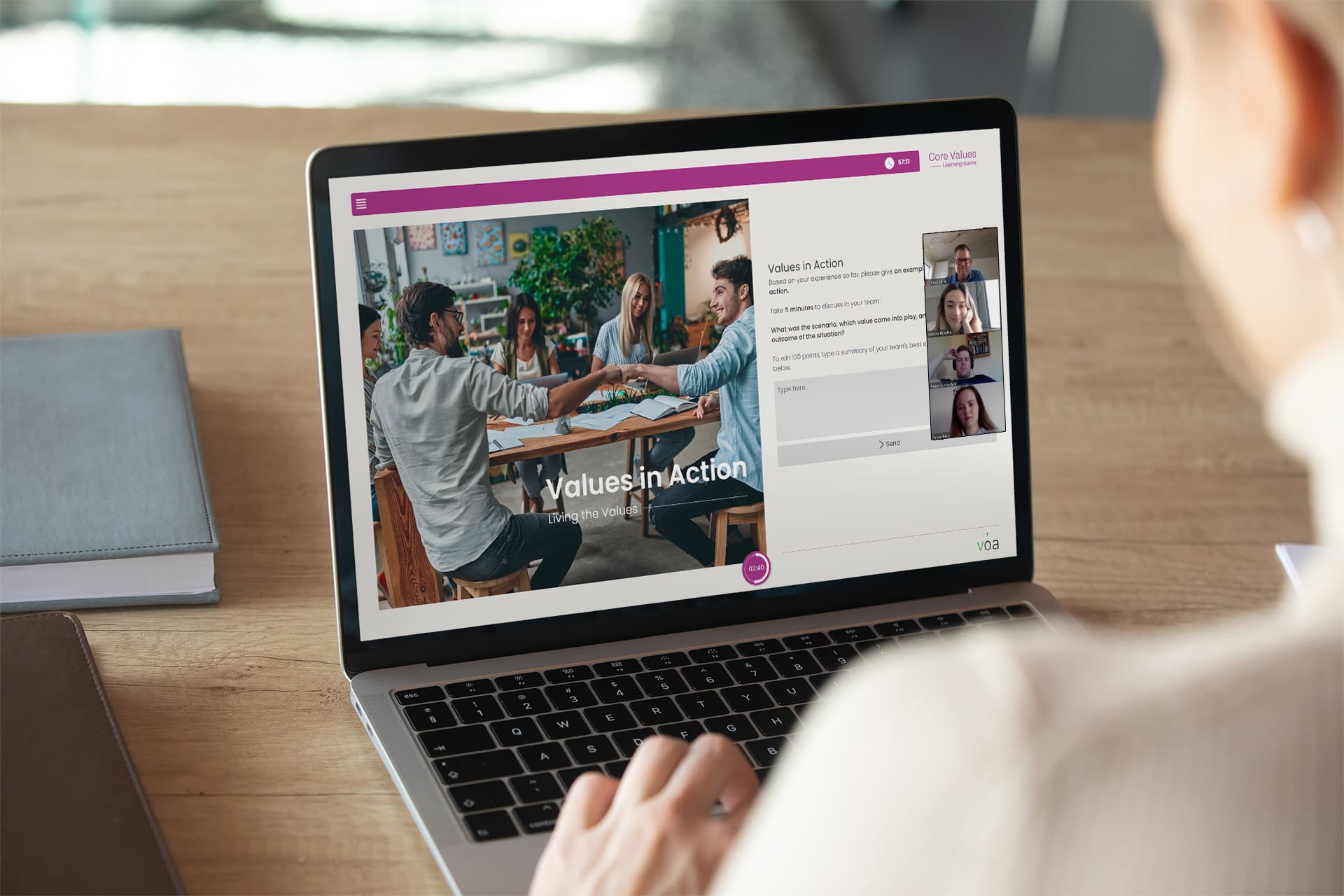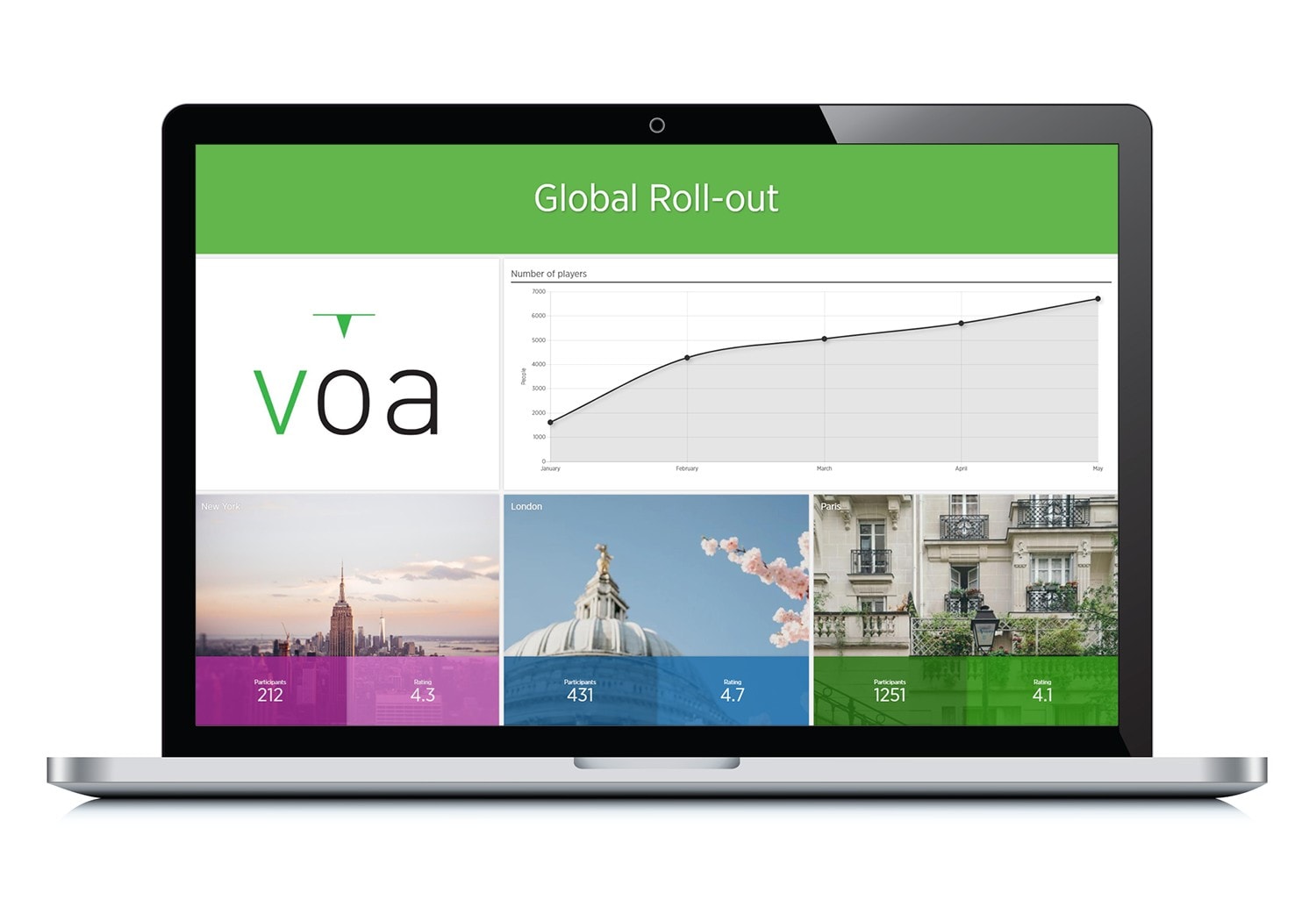 Live data for debrief
All the data from the game can be accessed live on dashboards. Use it to debrief live or to track participation rates and engagement levels. Compare countries, divisions, teams, functions, tenure etc and drill down to individual answers.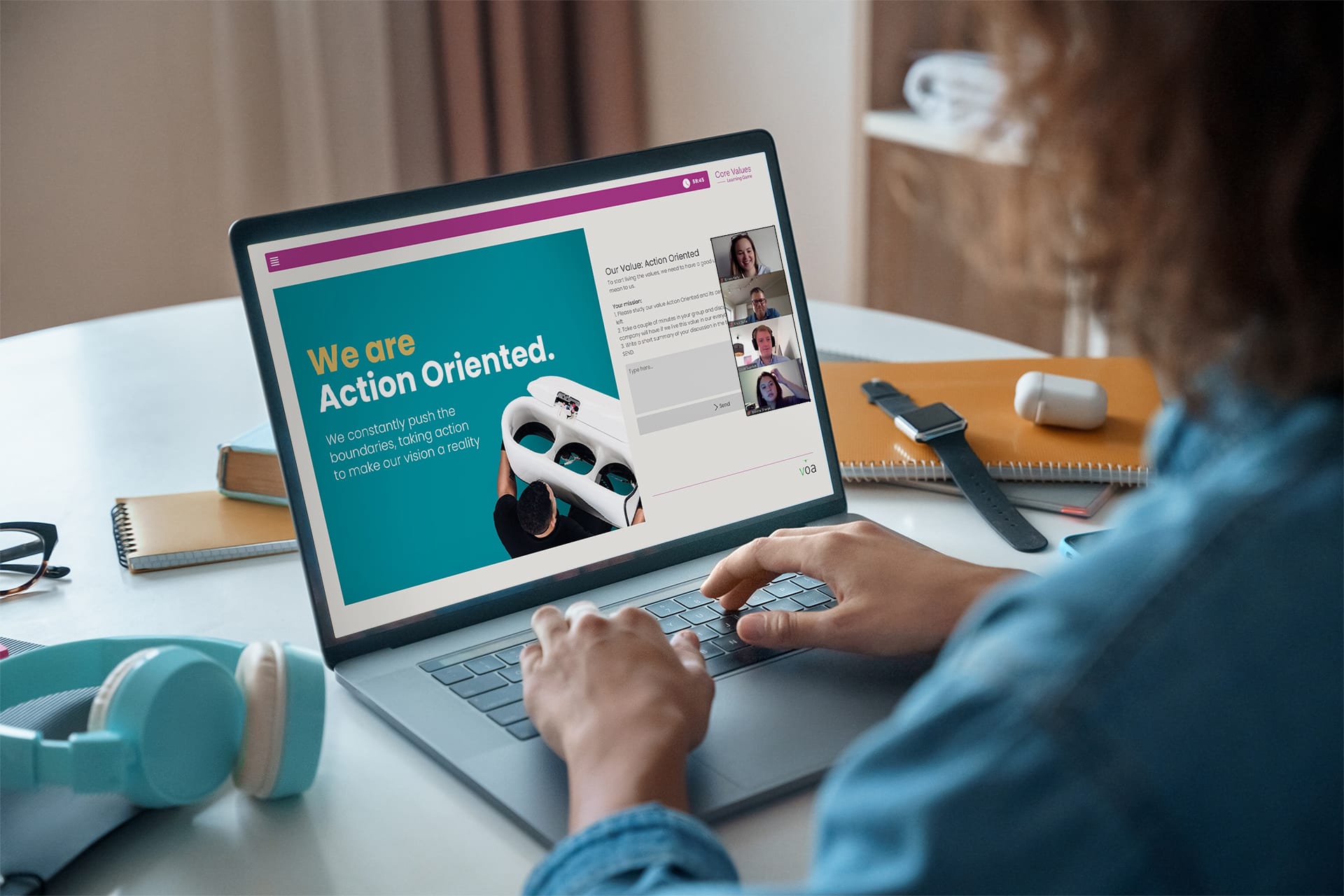 Tech requirements and delivery formats
Online access
Our games are run online – all you need is a computer with a browser and an Internet connection.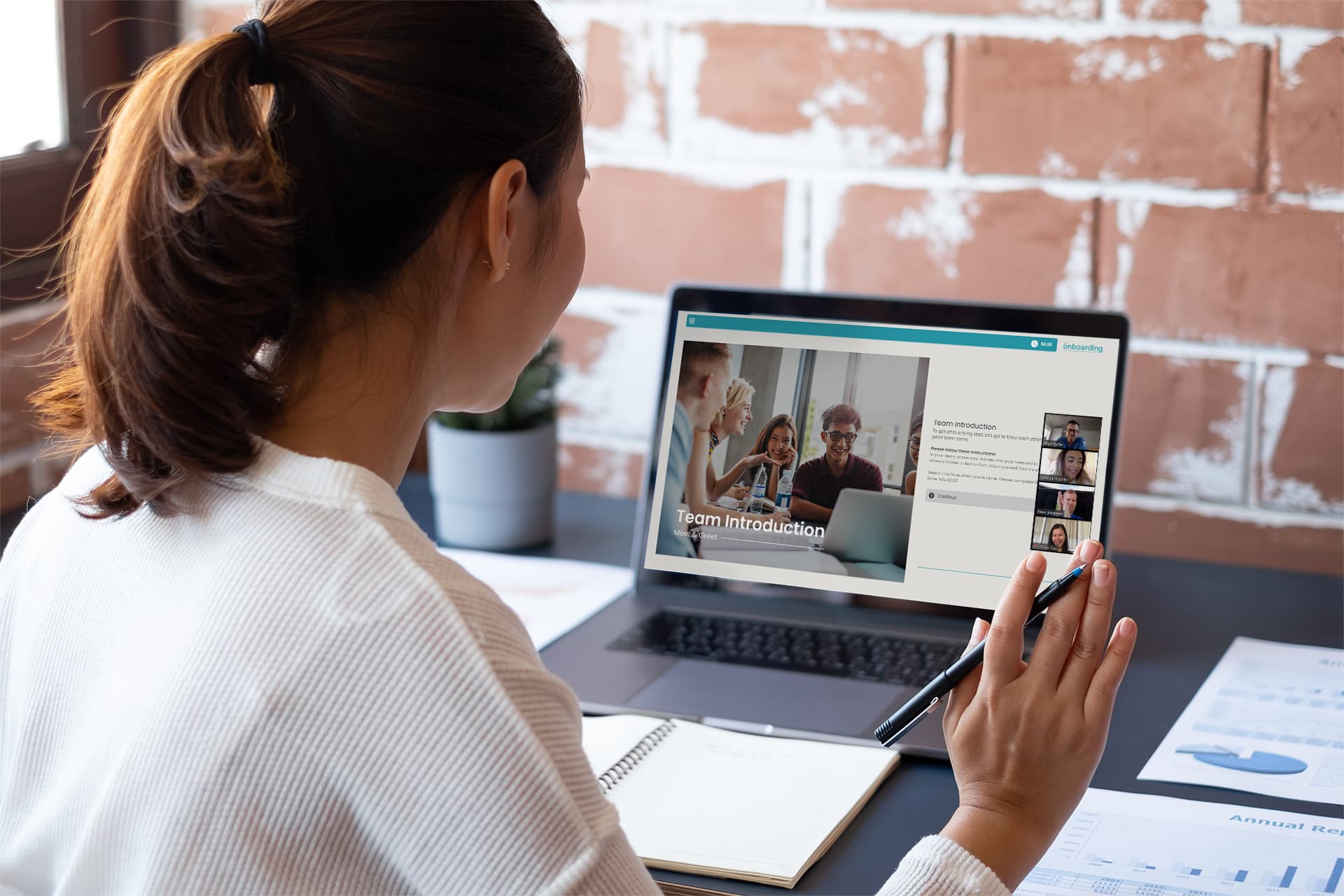 Delivery and meeting formats
Our technology works with any type of meeting format. Choose to run it remotely on Zoom/Teams, as a hybrid event or in-person. If you are a global company, you can even run the games simultaneously across multiple countries!
Read more about our technology here
1
More Engagement
We use a game format to deliver the message with unrivalled engagement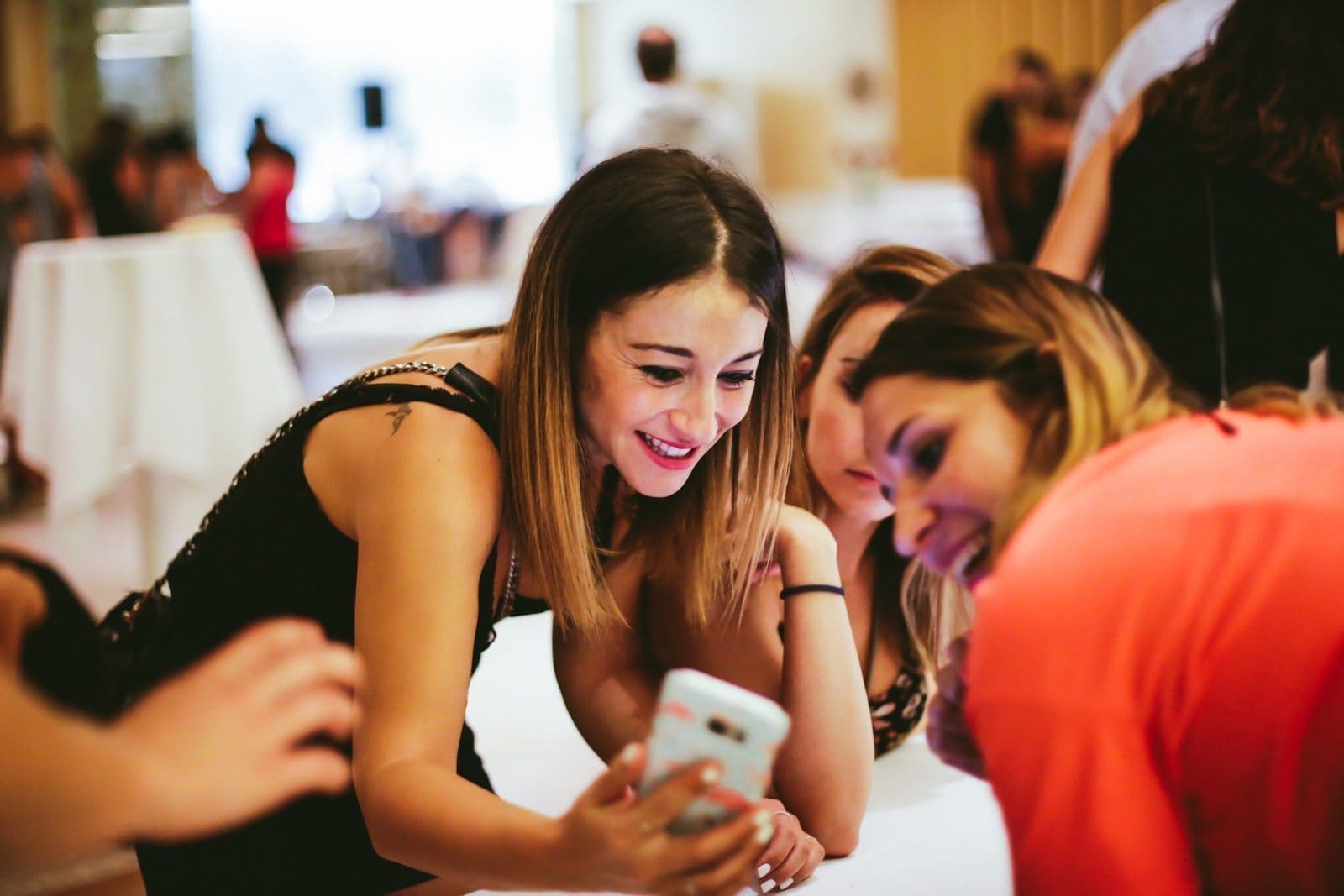 2
Consistency
Our tech enables you to communicate in a standardised way, no matter staff's background or location. Virtually or face to face.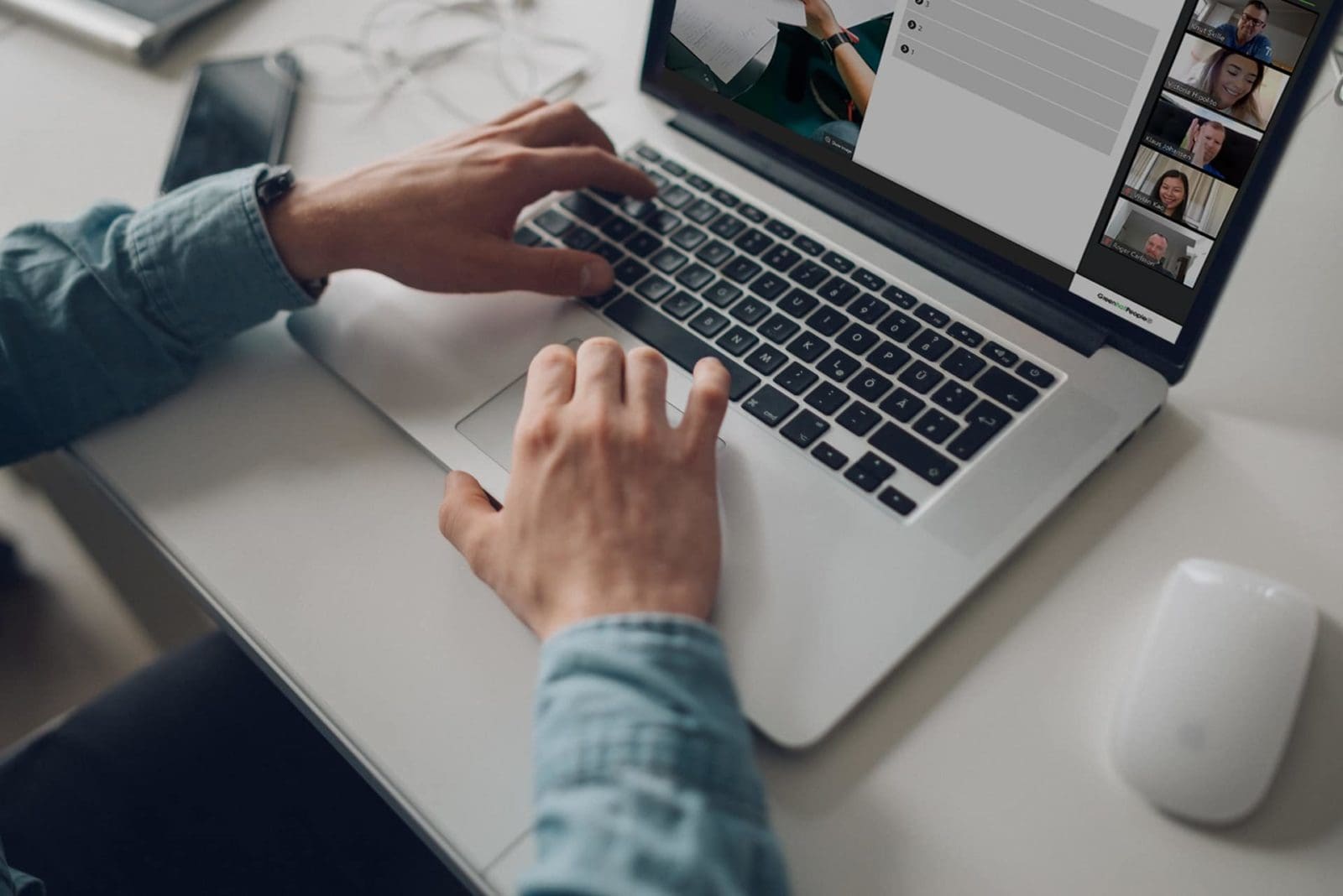 3
12 years experience
We have helped hundreds of clients deliver games across the globe to groups and individuals. We know to create compelling content.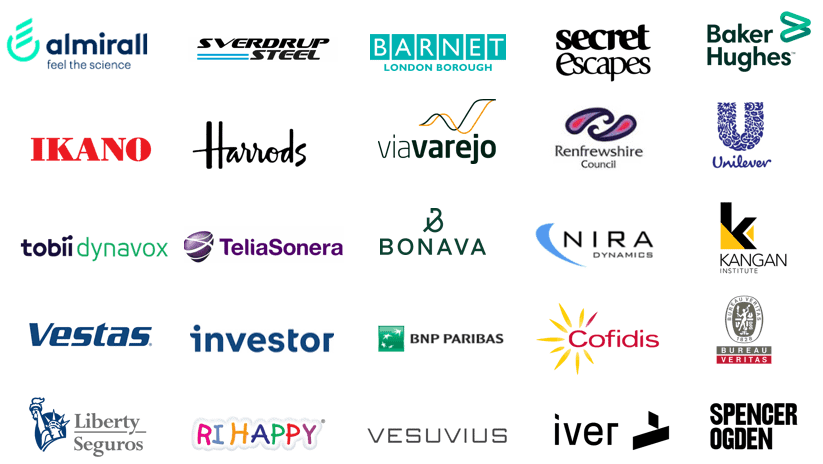 4
Digital & Measurable
Track progress and get feedback in real time, across departments, divisions, and regions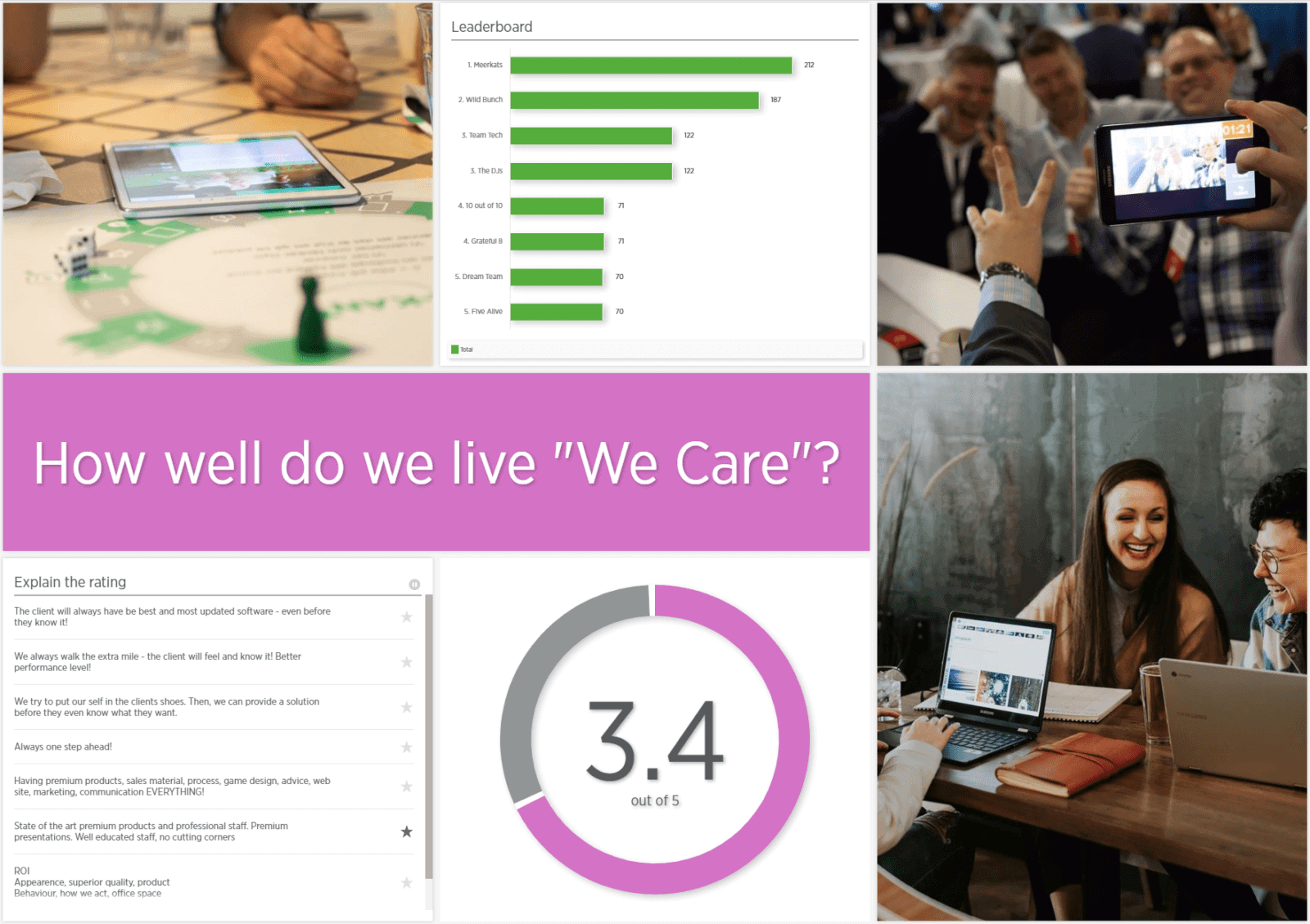 What are the lead times to design a game?
Can we run everything self managed?
Yes, the games are accessed online.
Do you have any references?
Yes, we have worked with hundreds of clients across the world. More than 1 million players have taken part in our games.
What is the pricing structure?
We charge a fixed setup fee plus a variable fee per participant.
Is there a minimum number of participants?
No, but we have a minimum cost to design the game.
What technology is used?
The game is run online so all you need is a computer with an Internet access.