A fun & engaging team-based game for new hires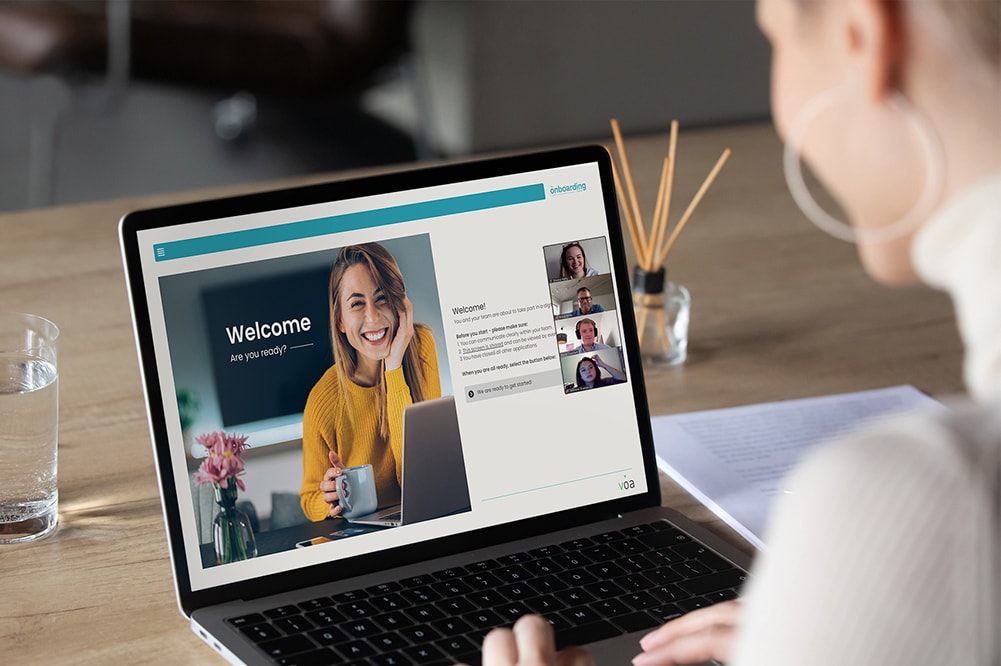 The perfect introduction
Are you looking for engaging employee onboarding activities? The Onboarding Game is a fun and exciting way of introducing the organization to new staff and to help them get to know each other better.
We transform your PowerPoint into a compelling Game
Learn about the organization, interact with colleagues and compete with fun, informative quizzes. All designed to energize your newcomers, using proven gamification techniques.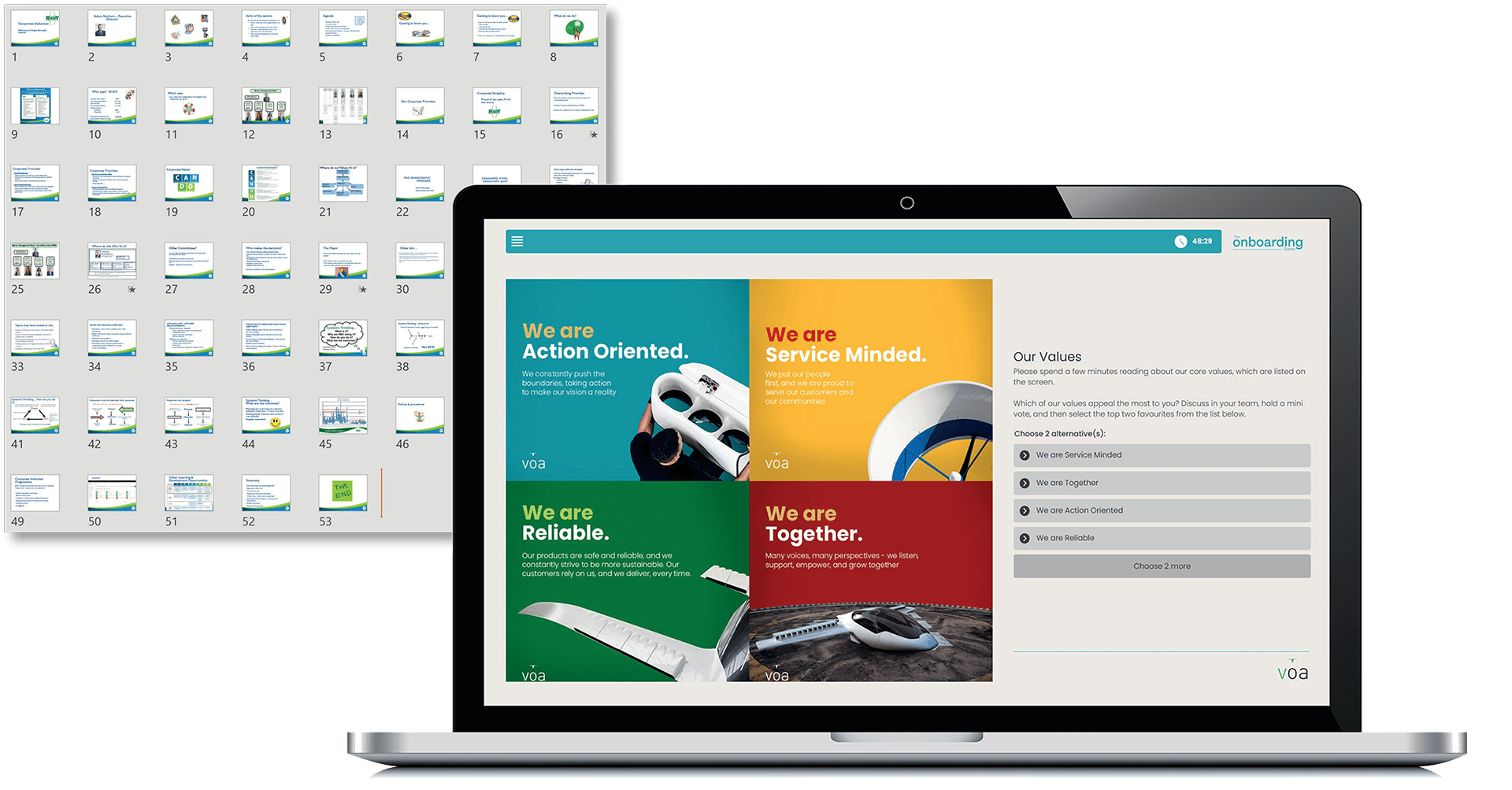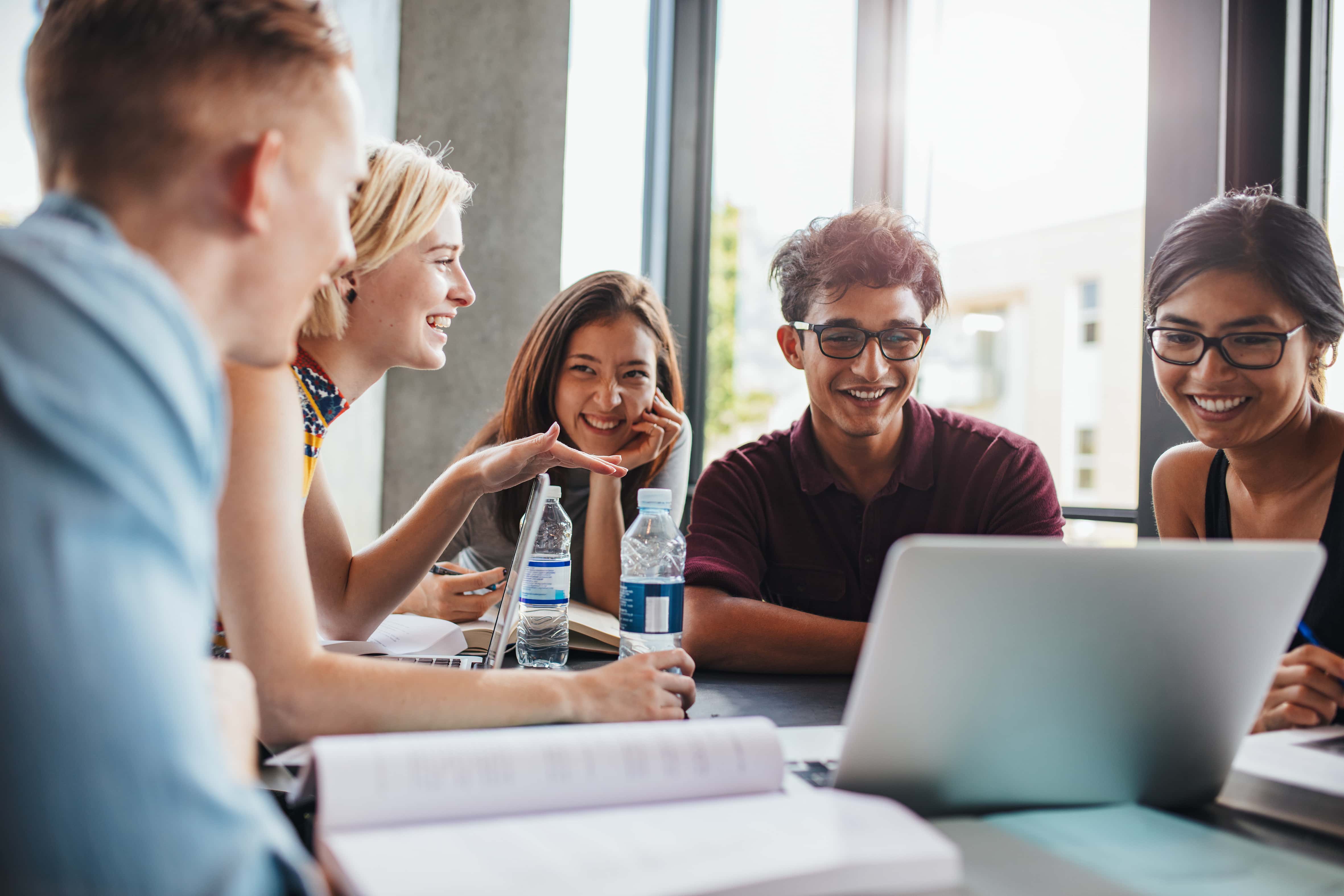 Played online in small groups
The game is played in teams of 3-6 people and takes around 60 minutes. Choose to run it remotely on Zoom/Teams, as a hybrid event or in-person.
What we help achieve
1. Perfect introduction to the business
2. Lets every participant be an active contributor
3. Connect people from different locations
4. Fun and engaging format
5. Measurable outcome
6. Can be run in-person or remotely from anywhere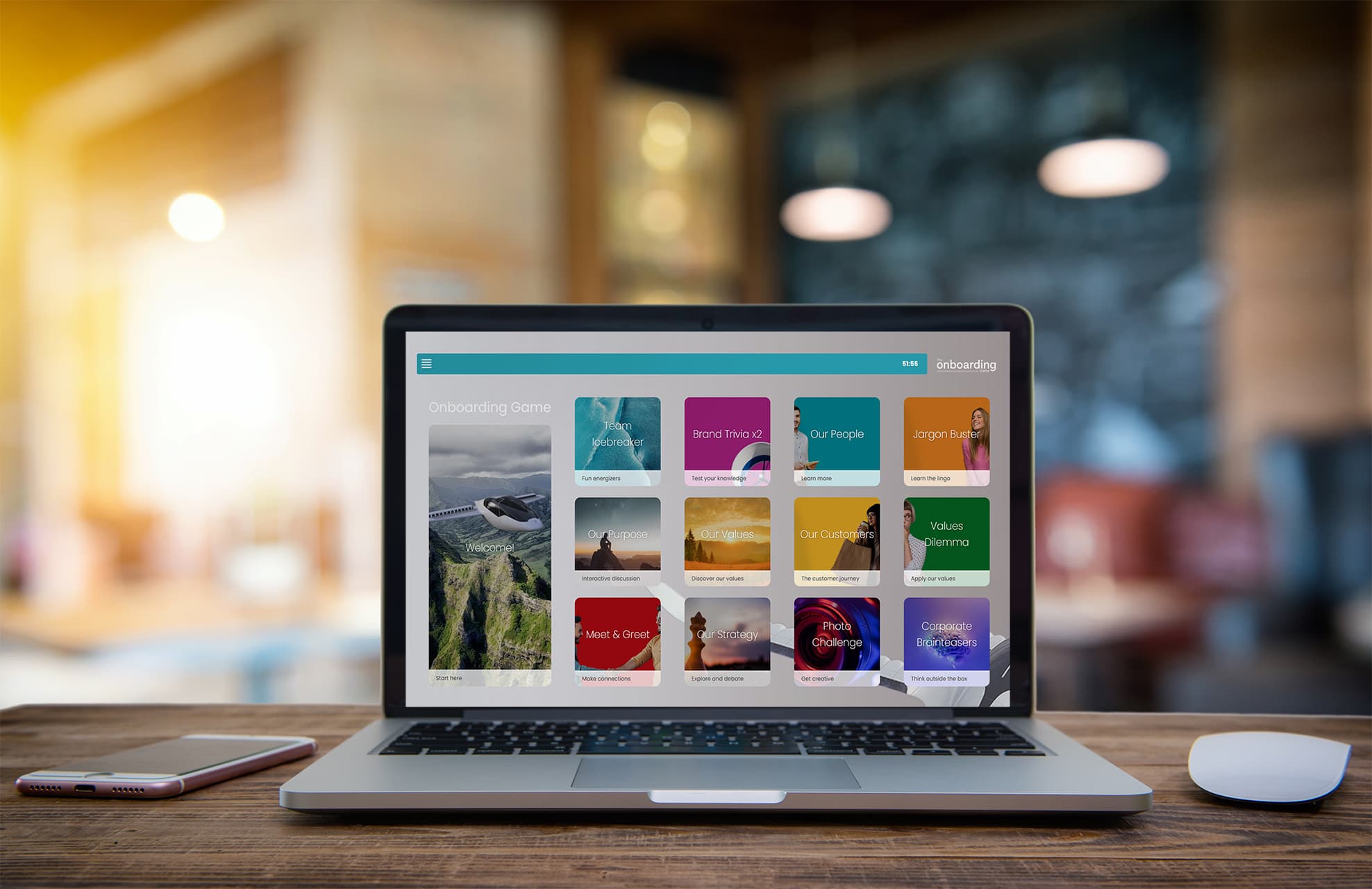 The game is customised to your organization
The game will be fully tailored to your organization and needs. Some clients choose to run the game as a general introduction, while others prefer to focus on one or two key areas. Our most popular topics are:
– Purpose & Vision
– Culture, Values & Behaviours
– Strategy & Business Model
– Organizational structure
– Diversity & Inclusion
– Products/Services/Solutions
Track progress live
The game is digital to the core, so all the data that comes in from the game can be tracked in real time on dashboards. This enables a great debrief where you can show data, clarify things or reinforce the message.
You can also track aggregated data from all sessions to detect differences over time.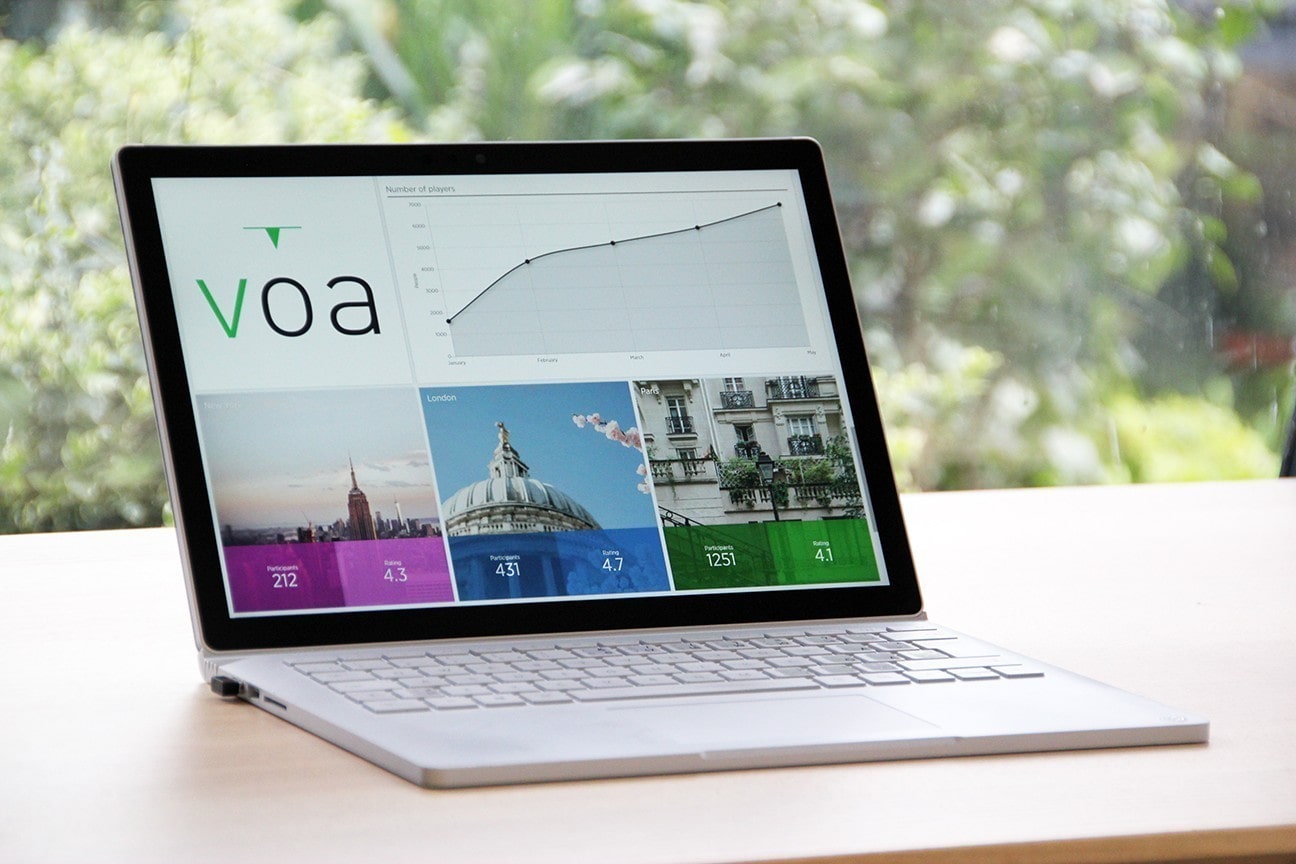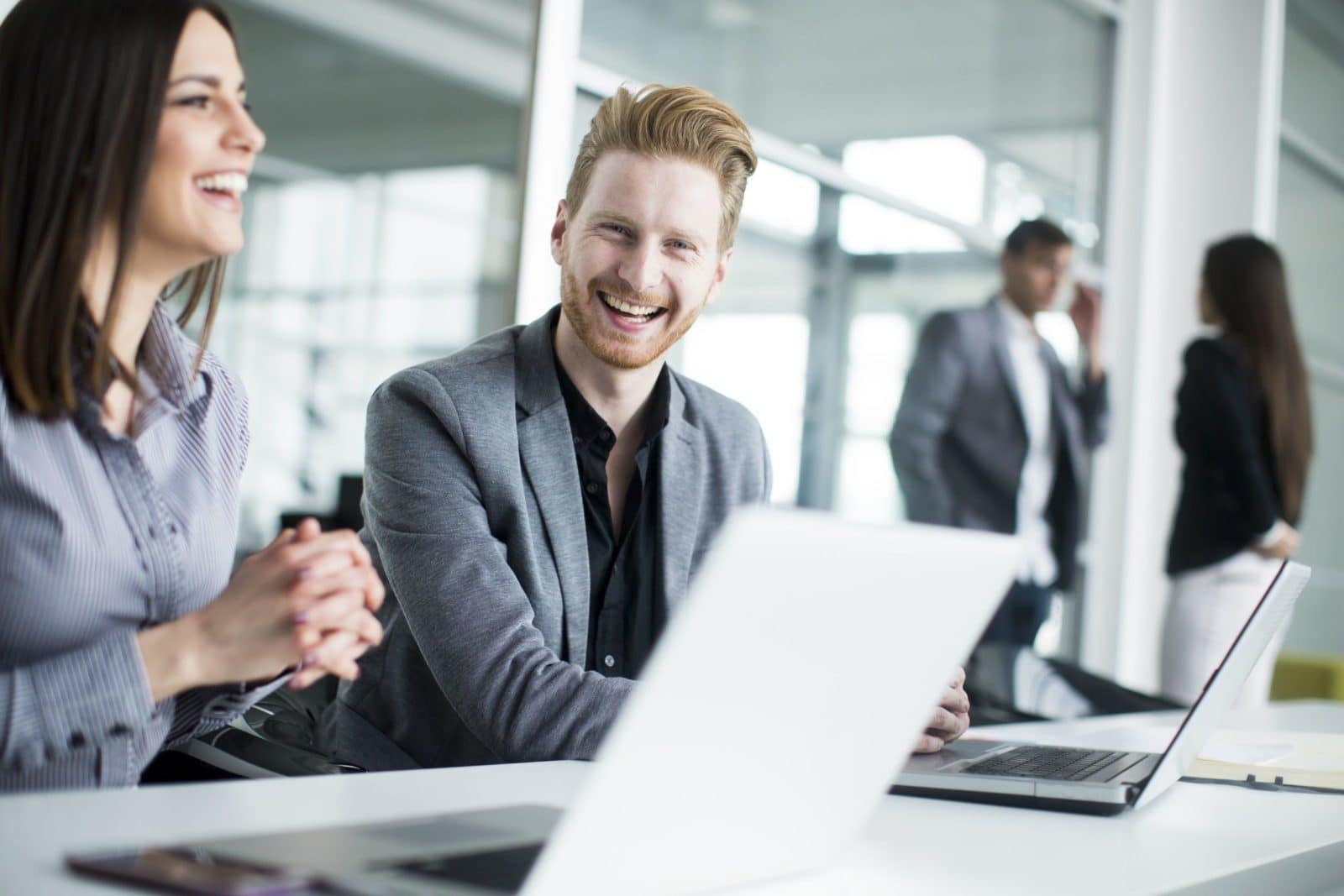 Why The Onboarding Game is great at delivering engagement
The game aims to provide a deep understanding of how the company works. Importantly, the game does not just inform about your business, it also provokes important discussion in the team to drive peer-2-peer learning. The game also lets new staff get to know each other and share recent insights while they are "fresh".
Book a game demo
Introduction to features | How it works | Customization options
Tech requirements and delivery formats
Online access
Our games are run online – all you need is a computer with a browser and an Internet connection.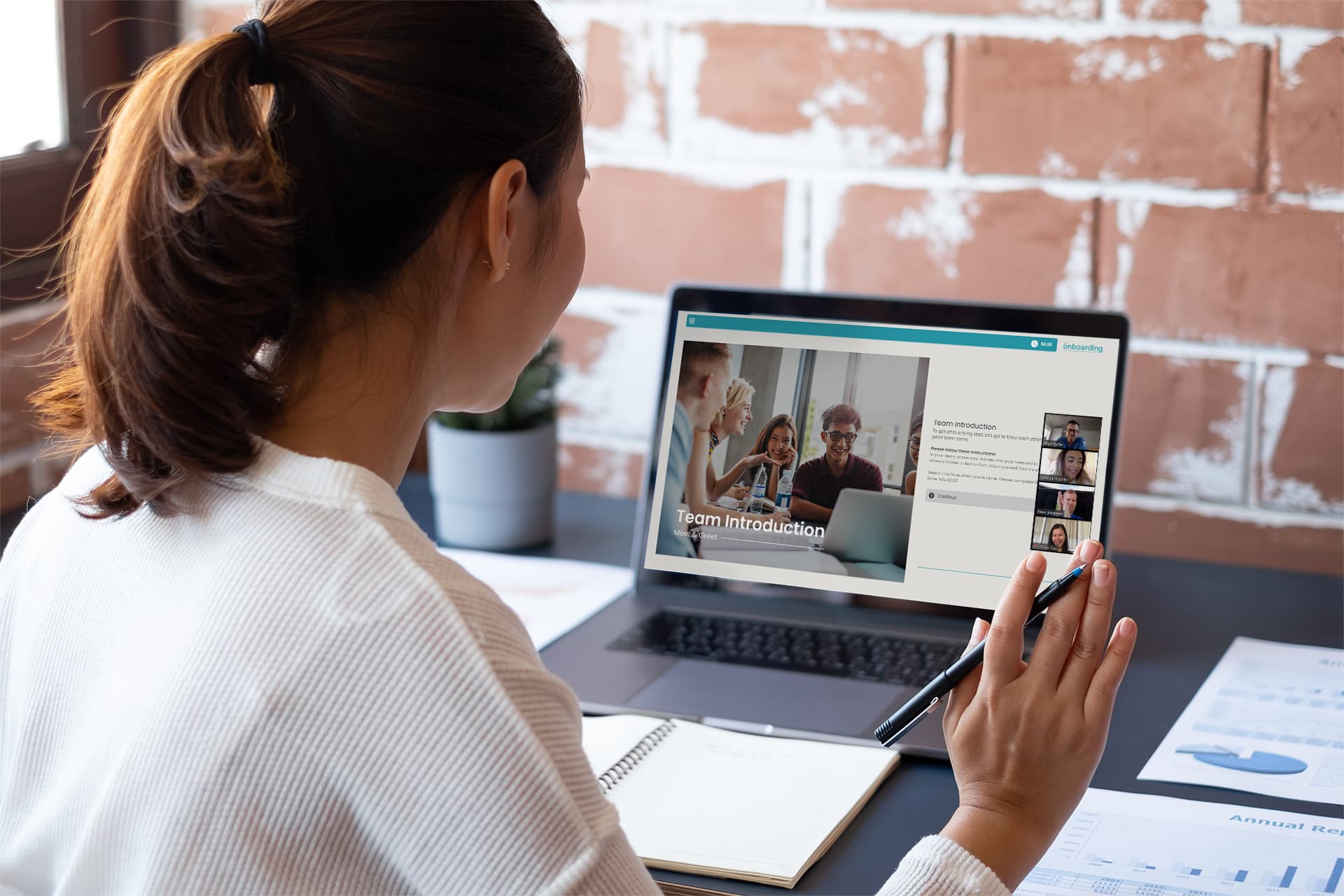 Delivery and meeting formats
Our technology works with any type of meeting format. Choose to run it remotely on Zoom/Teams, as a hybrid event or in-person. If you are a global company, you can even run the games simultaneously across multiple countries!
Read more about our technology here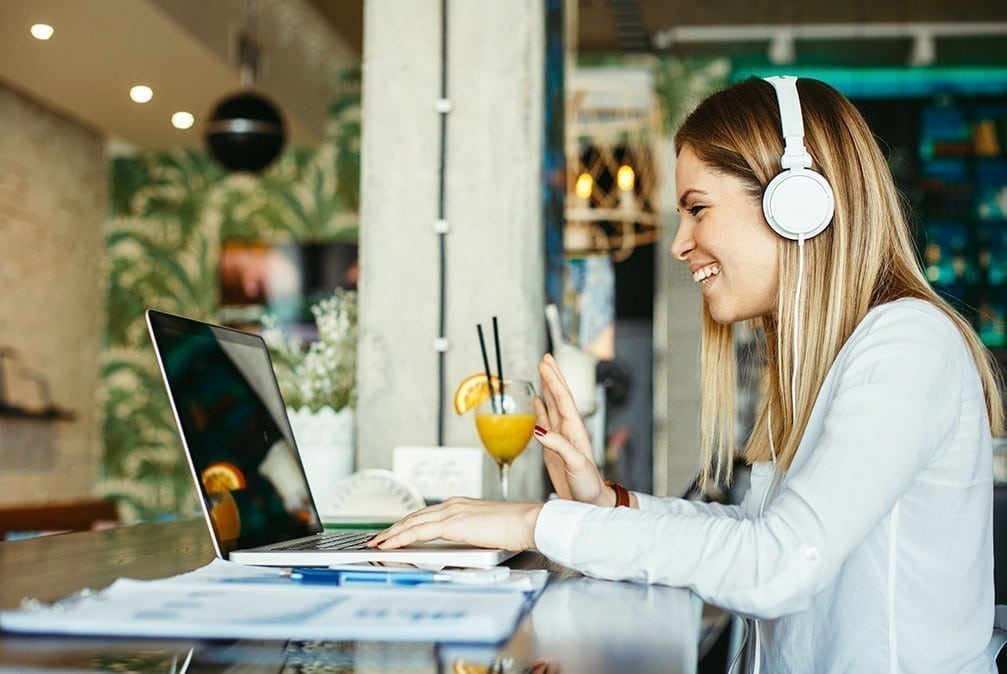 Engagement is our core
Everything we do is designed to be engaging and user friendly.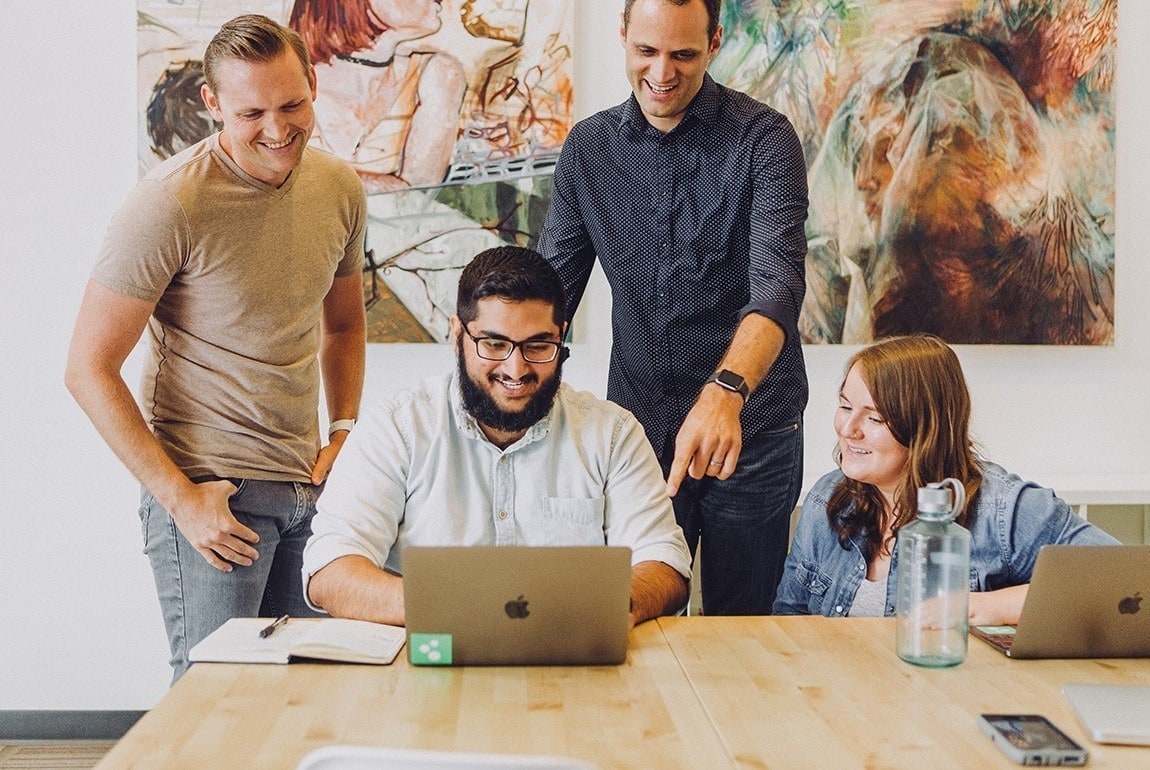 Fully tailored to your needs
We always help our clients design a programme that matches their needs.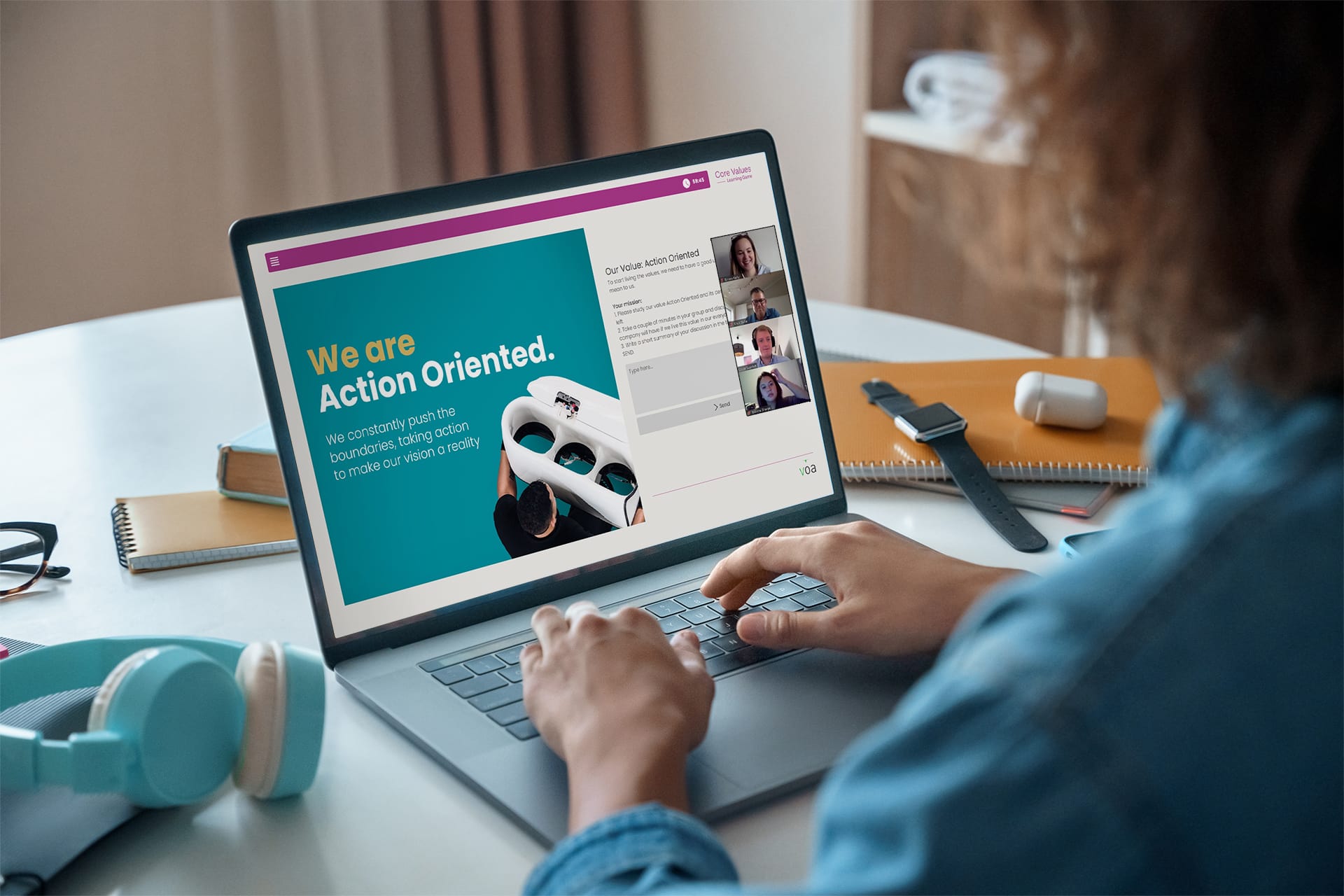 Years of insights
Having engaged more than 1,000,000 participants, we know what works and what doesn't.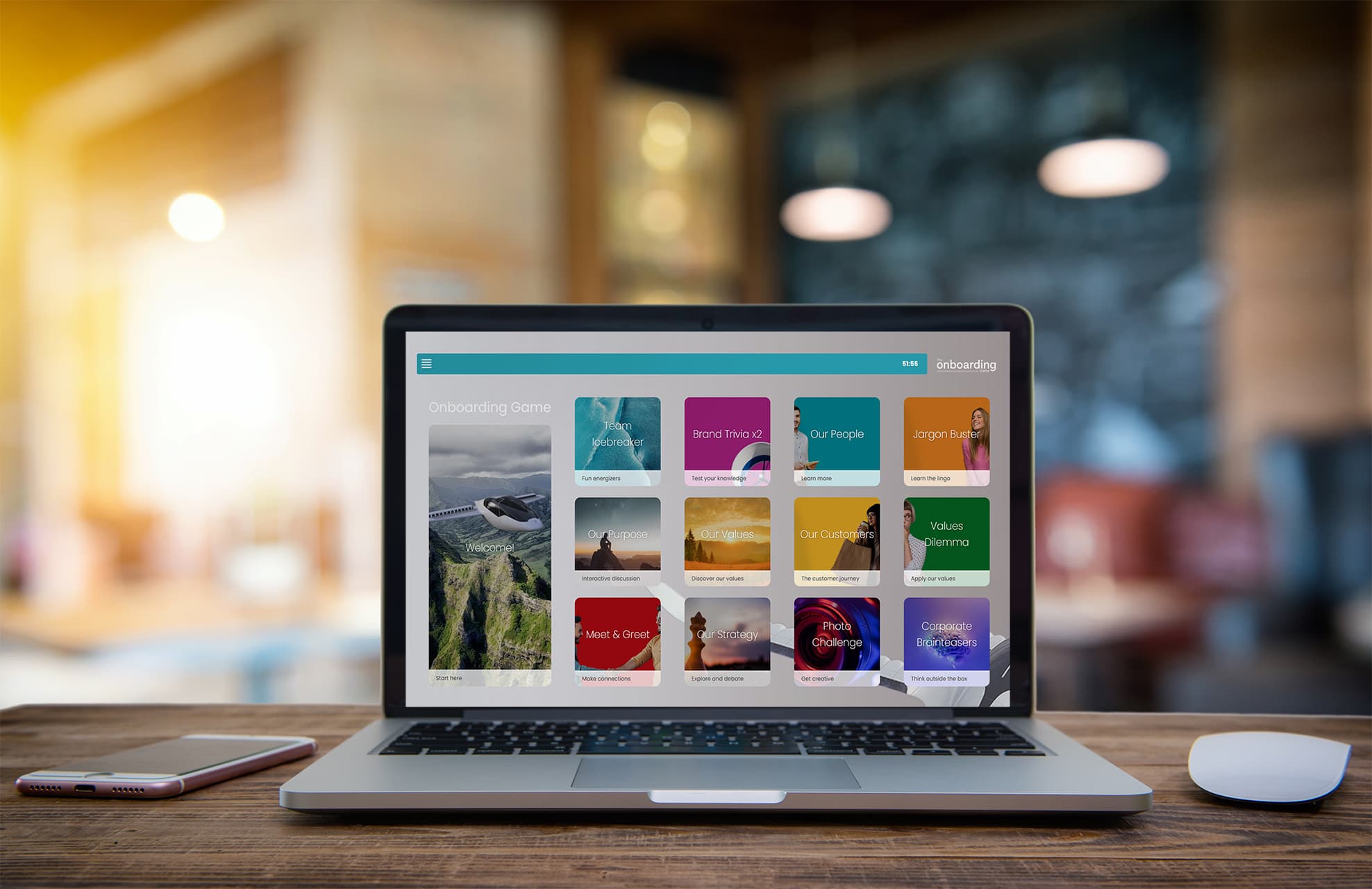 Proprietary Technology
All our tech is developed in-house, and designed for one specific purpose – to enable you to onboard new staff in the best possible way.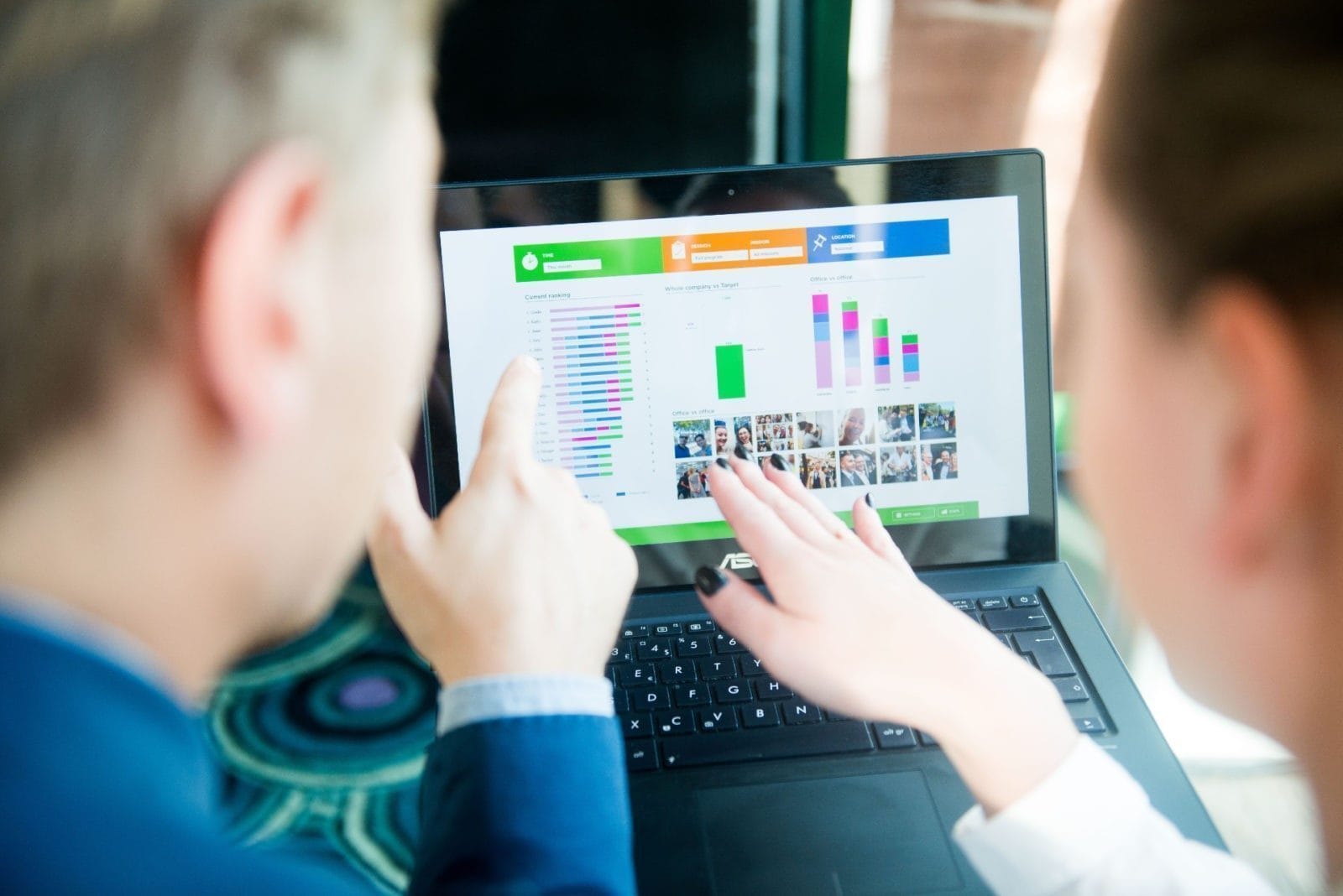 Data & Analytics
Our dashboards let you follow progress in real time. Track participation rates, engagement levels, and compare stats across countries, divisions, teams, functions etc.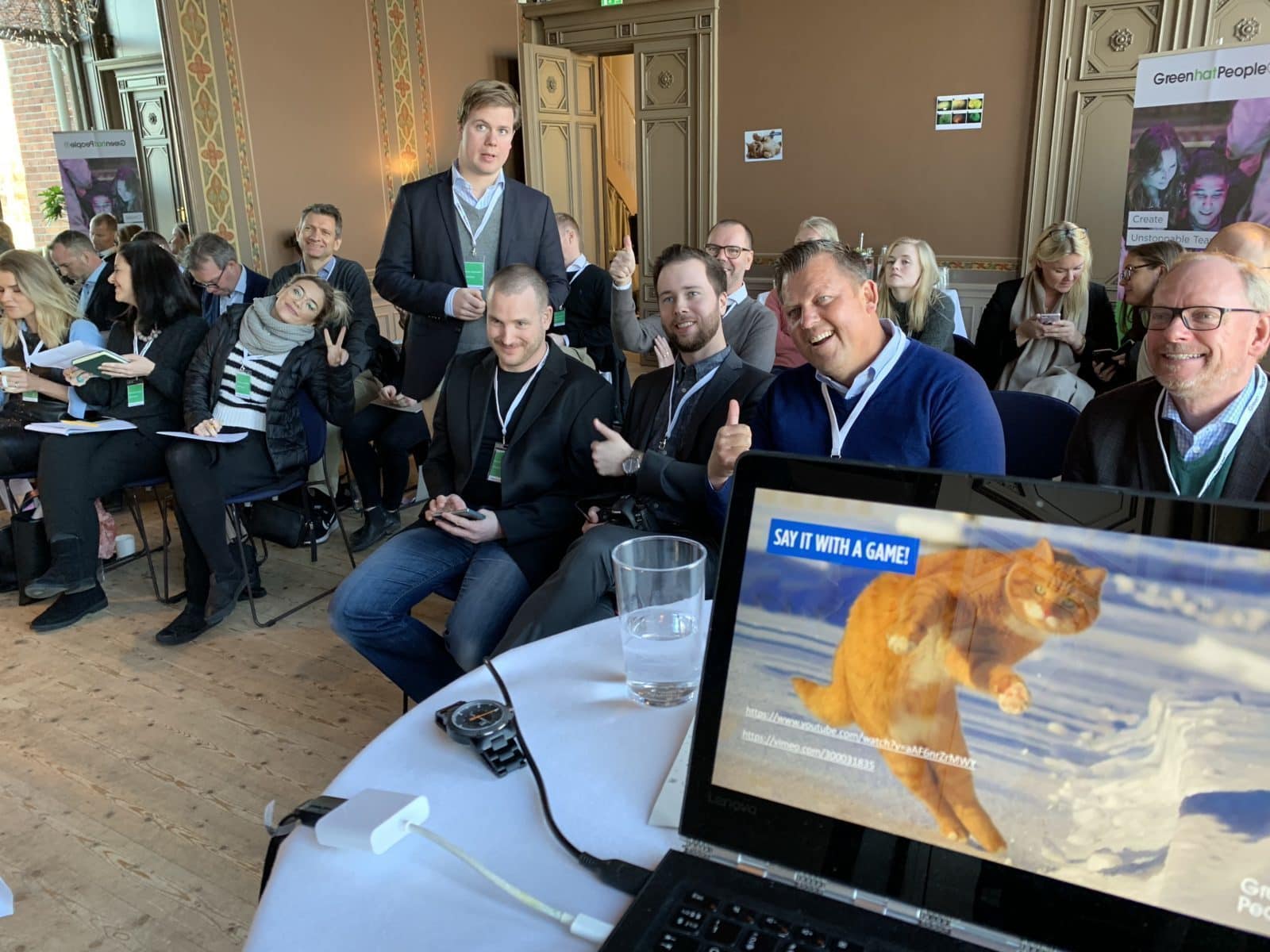 Personal support and training
Our staff will do their utmost to help you succeed. Either on the ground to help out with onboarding days, or remotely to support your self-delivery.